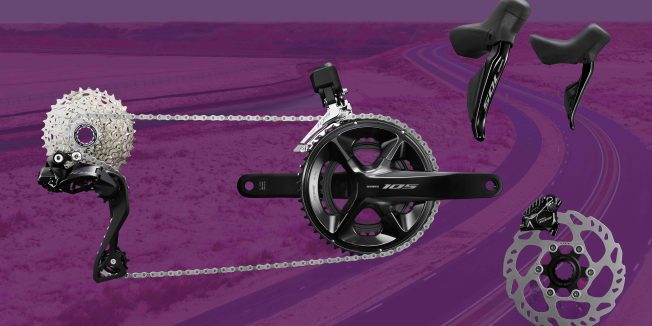 Shimano 105 Di2 R7150 – first look
For Shimano's third groupset launch of 2022, 105 has gone electronic. That's right, Shimano's most affordable groupset – the one you recommend to your friends who are just getting into riding, the one you use for spare parts when you're strapped for cash, and the one speculated would go electronic for years – has now pushed its way into the 21st century.
Words Jack Lynch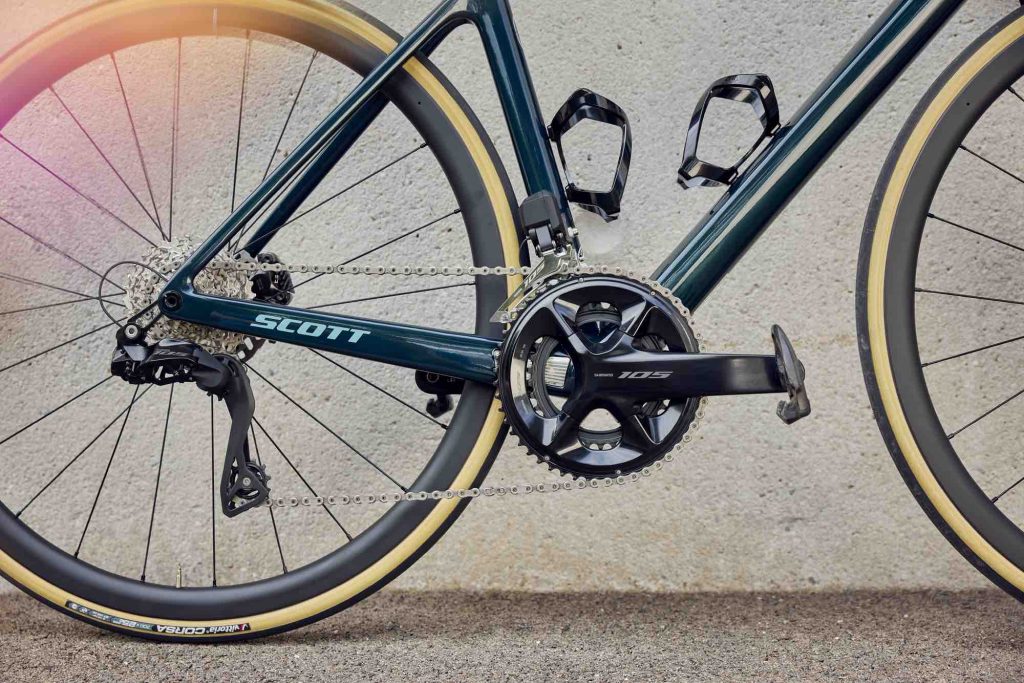 Predictably, 105 R7150 closely shadows its elder siblings, Ultegra R8100 and Dura-Ace R9200. It is now 12-speed and enjoys the semi-wireless configuration, with shift levers interacting wirelessly with a battery/brain in the seatpost that is wired to the front and rear derailleur.
40 years in the making
Shimano's latest 105 offering is released in the groupset's 40th year, and what a way to celebrate. All but the most discerning cyclists would barely notice the functional difference between R7150, Ultegra and Dura-Ace, with the roughly 350-gram penalty to Ultegra and around 550 grams to Dura-Ace the most obvious difference to this three-kilogram-ish set-up. (Note: we haven't yet had the opportunity to handle and weigh the new 105 so are relying on Shimano's figures.)
With each passing edition of Shimano's top three gruppos, the gap draws nearer, and the shift/brake lever is the perfect example of this closeness. It's almost impossible to tell the difference between 105 and its siblings. Shimano says the 'dual control levels feature unparalleled ergonomics and refinements following pro rider feedback.' We don't remember any pro riders using 105 – could the feedback be from the same pool as the 'professional and high performance riders' Shimano says it polled to give Dura-Ace 9200 'unparalleled ergonomics'? We suspect so, and that's a big tick.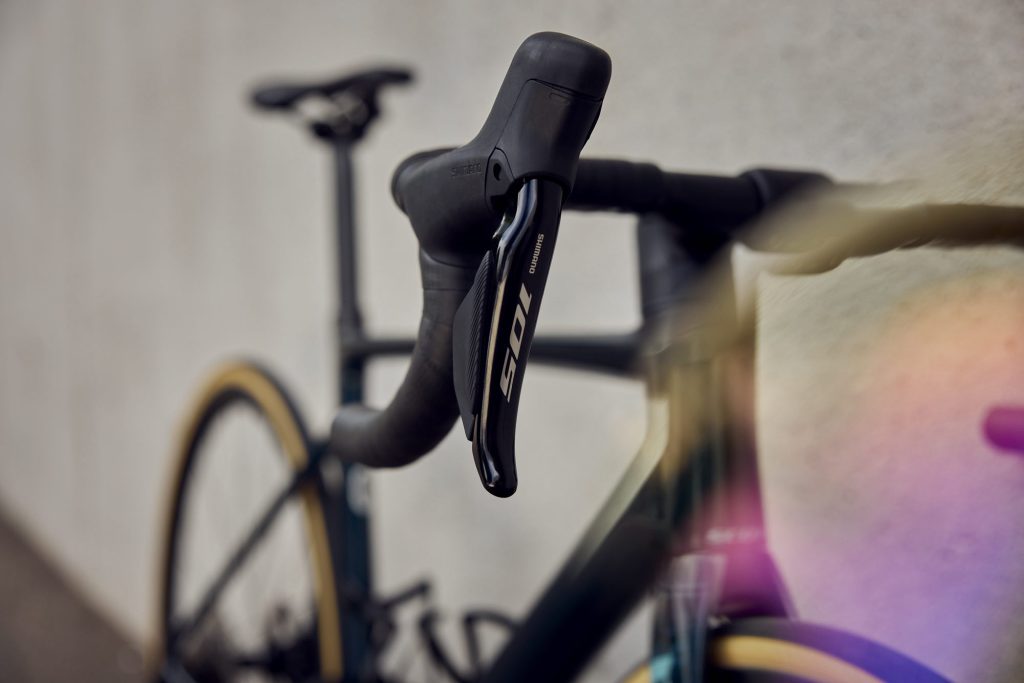 Brakes and gears
Two of a groupset's most important attributes are how well it shifts and if it brakes efficiently. Shimano's track record for both these functions is market-leading. The 105's R7100 series can manage an 11-34t and 11-36t cassette, with only two chainring combinations available at this stage, 52/36t and 50/34t. If you're riding road on a 34t crank and 36t top sprocket, you'll get up any ascent the tarmac can throw at you.
Braking is a little different to Dura-Ace and Ultegra. The 105 doesn't receiving the Servo Wave treatment, which allows for enhanced modulation. Despite this, Shimano has still made improvements to previous 105 disc brakes.
If you were wondering, there's no word about a 12-speed electronic rim braking 105 groupset or a mechanical shifting groupset in the R7100 series. This is a worrying sign for people who need mechanical groupsets for retro or relatively inexpensive builds.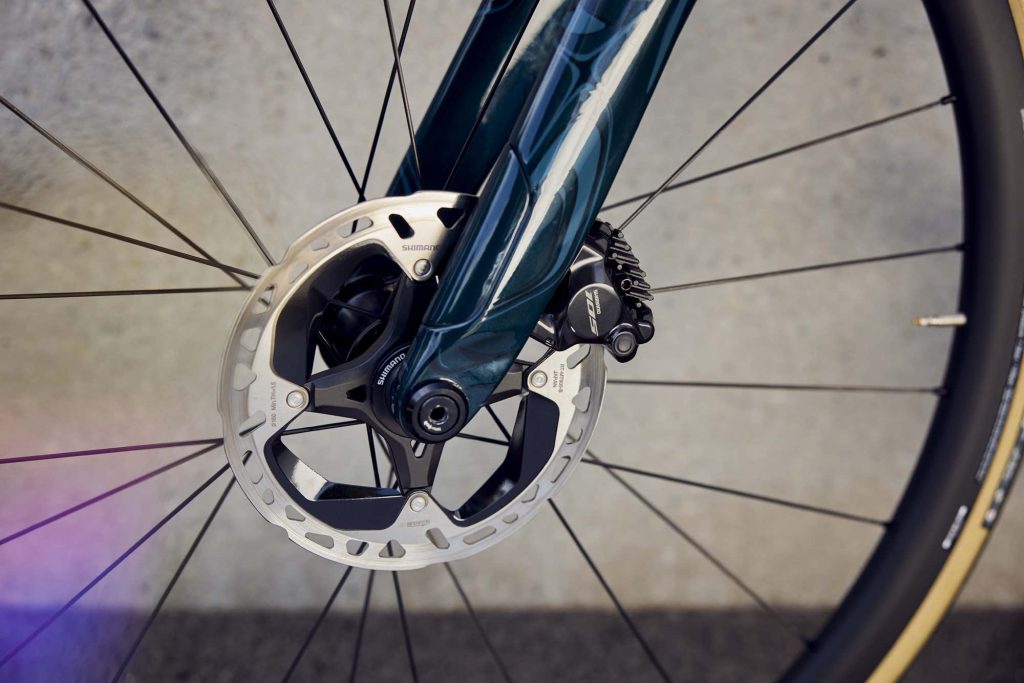 Is it a good idea?
The 105 has long nestled in the sweet spot for riders looking for quality not credit card debt (Ultegra was the same before it went electronic). While this latest generation may threaten that status, the benefits of electronic shifting are worth the few extra pennies.
Shimano's Di2 is a set-and-forget system honed since 2009. With 105 R7150, riding an electronic groupset will be a viable option for more riders, and that's great for the sport's inclusion and evolution.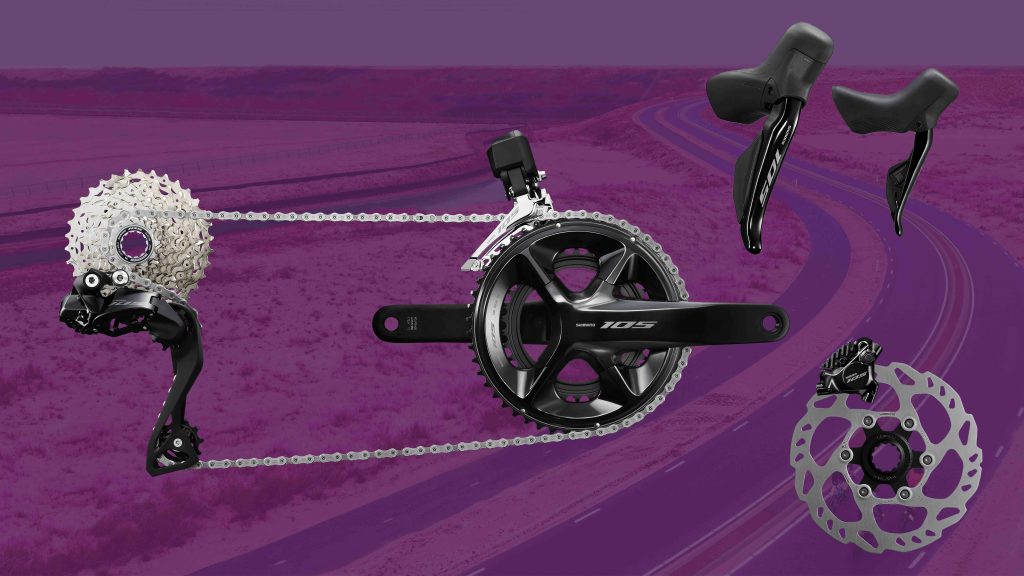 Pricing + Weight
R7150 105 Di2 Rear Derailleur $451.95, 302g
R7150 105 Di2 Front Derailleur $247.50, 142g
R7100 Front Crankset 172.5mm 50/34 $290, 765.5g
R7170 105 Di2 Left Lever W/BR7170 Rear Disc Brake $597.50, 815g (pair)
R7170 105 Di2 Right Lever W/BR7170 Front Disc Brake $597.50
R7100 105 Cassette 11-34 12-speed $107.50, 361g
BT-DN300 Intetnal Battery $224, 53g
EW-SD300 Wire 1200mm $38, 19g (pair)