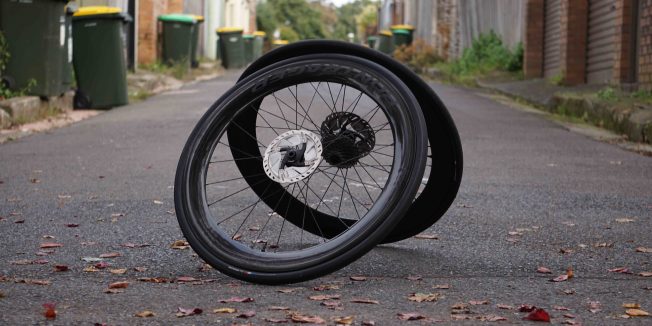 Bontrager Aeolus RSL 62 TLR Disc
We took Bontrager's marquee sprinting wheelset out for a spin to see how they performed. Here's what we thought.
Words and photography: Jack Lynch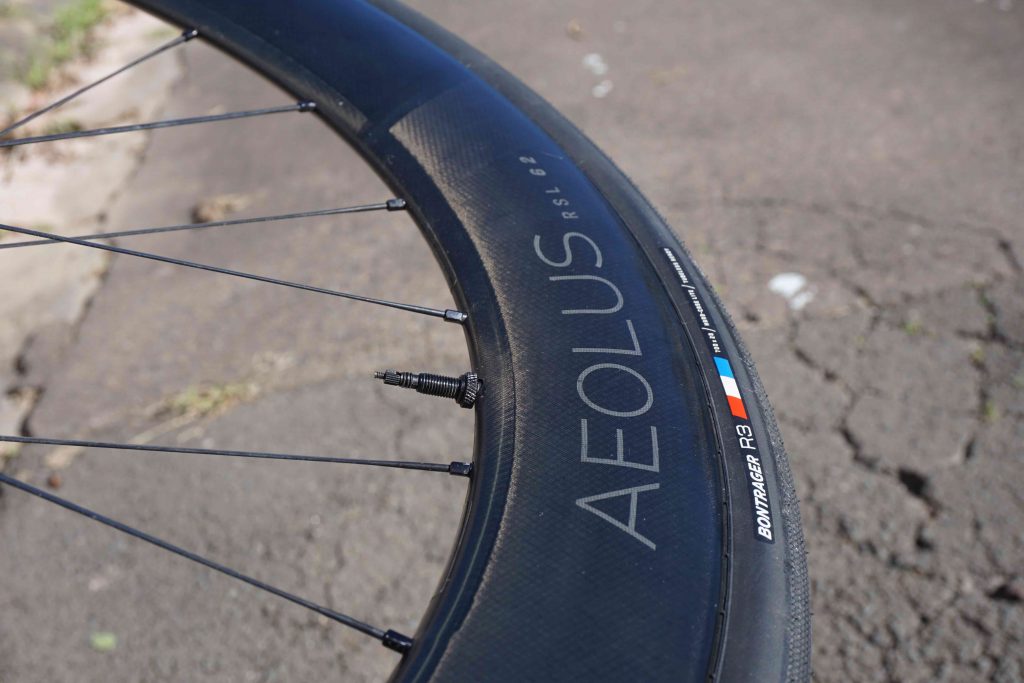 Bontrager Aeolus RSL 62 TLR Disc
$1,799.99 (front), $1,999.99 (rear)
trekbikes.com/au
If there's one thing Bontrager does well it's… well, everything. Your knicks and jerseys, your handlebars, your stem, your lights, your helmet and shoes, your pump, your tools, your saddle, your tyres, your tubes and your wheels can all carry the Bontrager label (along with 1,000 other products). There is almost nothing Trek's parts and apparel brand won't do.
Popular consensus is that whether it's a 20" Schrader valve tube or a top-tier carbon wheelset, Bontrager delivers value for money, durability and best-in-class quality.
One look at the Aeolus RSL 62 wheels and it's clear why Bontrager has such a reputation.
RSL in Trek-speak is 'Race Shop Limited', which in cycling terms means 'WorldTour tested', which to a layperson means 'what the pros use'. Sixty-two means the rim is 62mm deep, and that is one of four new Bontrager Aeolus RSL rims offered. The three others are 37mm, 51mm and 75mm.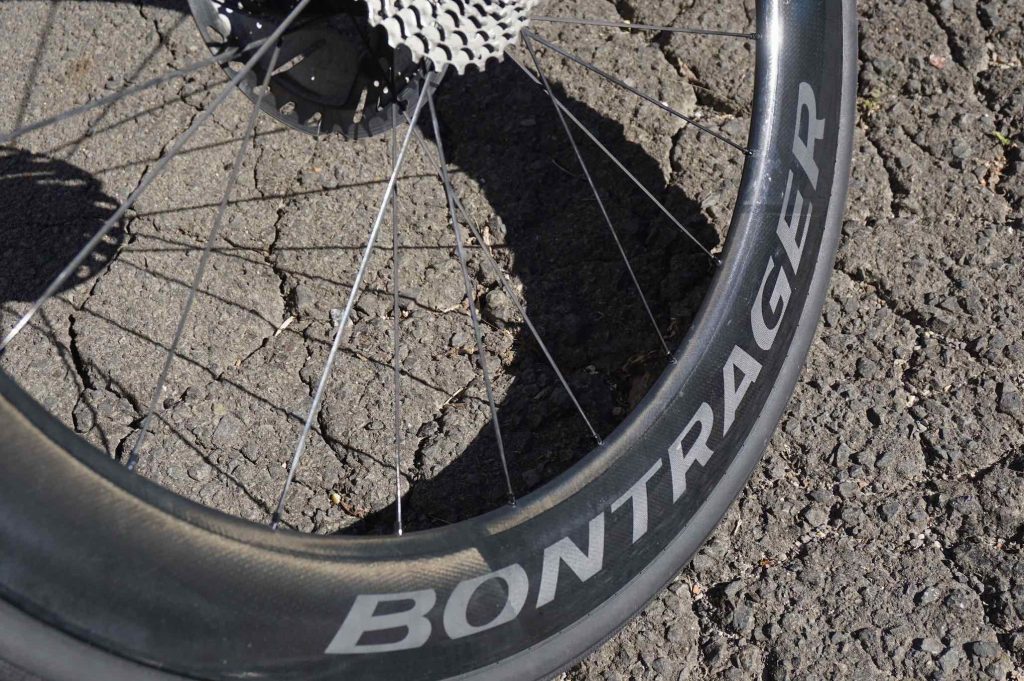 What you're getting
When considering its pitch to consumers, Trek has banked on one thing and one thing only: we're all obsessed with speed. Predictably, these are Bontrager's 'fastest wheels ever'.
Such a sentiment has been carried through Bontrager wheel drops since time began, but a subtle shift is that with this RSL series, Bontrager only compares drag and speed numbers to its previous top-shelf models. This is a welcome departure from the chest-beating of competitors as it shows the company doesn't concern itself about what's happening around it, but rather pushes the boundaries within its four walls.
Along with speed enhancements, Trek tells us that the Aeolus RSL wheel series uses its trusted OCLV carbon and carries lifetime warranty. What truly sets them apart from other wheels is the 'Carbon Care Wheel Loyalty Program' that comes with every set of RSLs. It means a consumer is entitled to free replacement of their wheels for any riding damage sustained in the first two years of ownership – pretty stunning stuff.
In a sign of the times, the Aeolus RSL range is only available in a disc brake, tubeless ready configuration.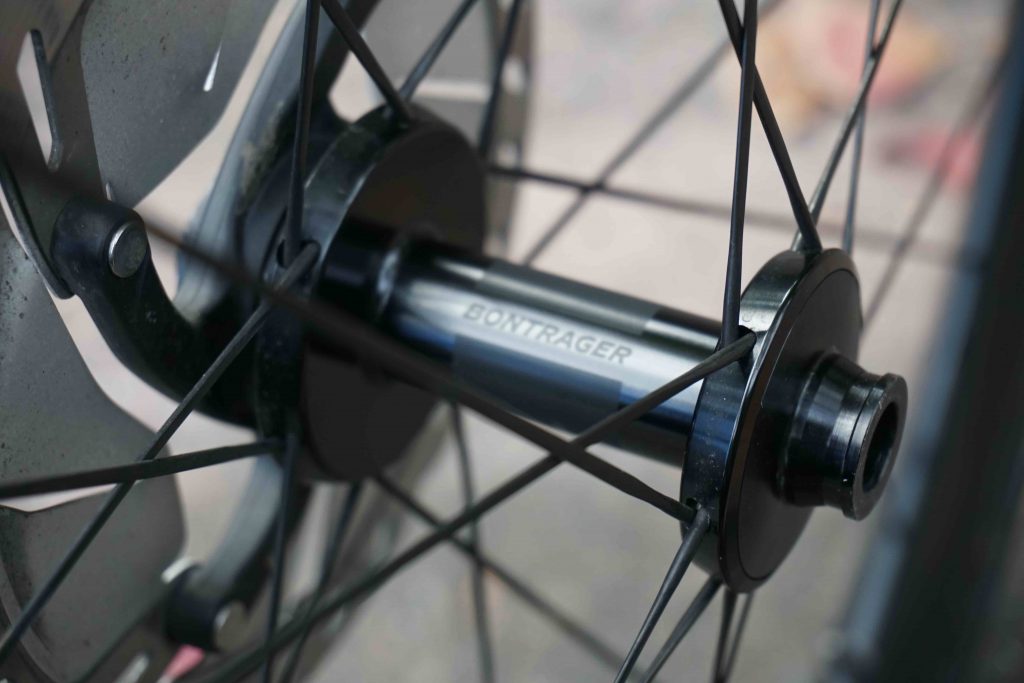 Standout details
These wheels represent a pretty standard update on the previous flagship wheels, the Aeolus XXX, but there are a couple of noteworthy deviations.
Firstly, Trek has debuted 3D CFD (computational fluid dynamics) software when designing the RSLs. It means engineers could measure how the proposed rim shape performs with wind hitting from all angles, rather than just straight on. The evolution enables Trek to better replicate real-world conditions without hitting the road, making the design process more efficient and effective.
The RSLs are a bulbous 23mm internal width and 31mm external rim width. Wide rims make for a more stable ride that performs better in cross winds and is optimised with wider tyres (25mm and above).
Such a wide rim was unthinkable only a matter of years ago, with rim brakes and narrow frames giving wheels little room to grow. Disc brakes ensure plenty of frame clearance and no worries about brake rub. It is doubtless that disc brakes have been the most significant road bike innovation of the past decade (…and that's a big call!).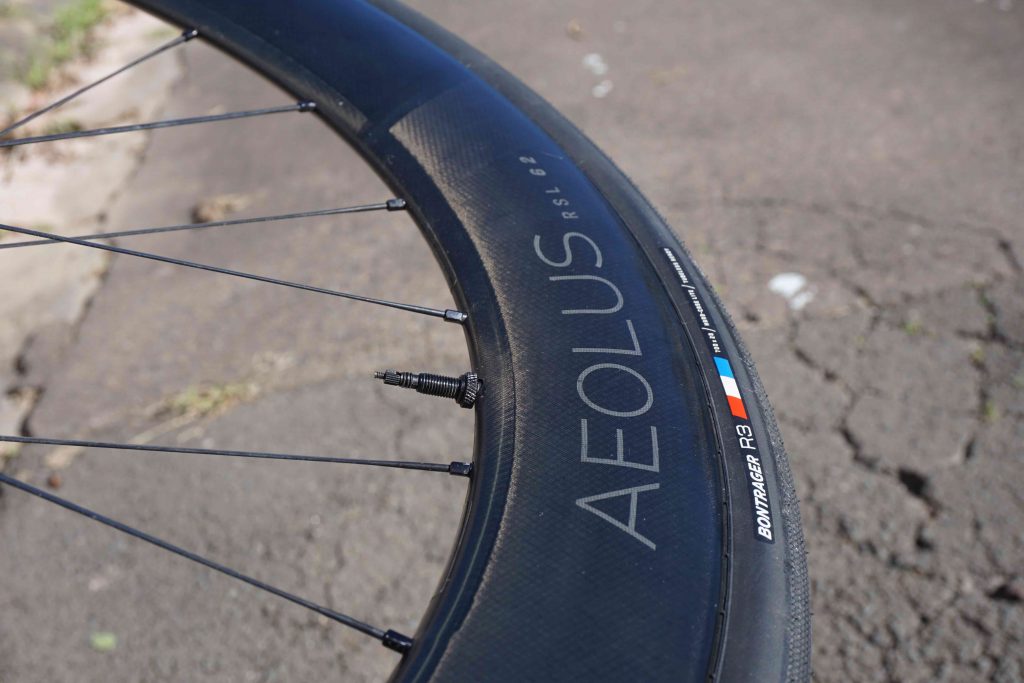 On the road
Regardless of what marketers, engineers and tech boffins say about their products, sometimes things just don't feel right when putting rubber on the road.
That is absolutely not the case with the Aeolus RSL 62s. They're every bit as good as you'd expect.
During the test period, I was impressed at their acceleration and how they held speed with ease, begging me to push up every rise and race for every green light. Like any good pair of fresh wheels, the RSLs breathed life into my bike and my ride, evidenced by my average heart rate on my first outing on them being 15 beats higher than my usual average.
I loved the stability the 28mm tubeless tyres brought, and much of this is to do with those wide rims, which made me feel like I was on 40mm slicks. I sailed through every corner with absolute confidence that nothing would steer me off my line.
As always, I can't tell you if these were faster than other wheels in this high-end market, but I found no fault with them and would jump at the chance to ride a pair full-time.
However, if I bought a set, I don't think the 62s would be my first choice. Never known as a sprinter, I'd choose the climbing spec'd 37s. The 62s seemed to lag a bit when the roads tilted up thanks to the few extra grams required for a sprinter's aero edge. The claimed weight for these wheels is 1,520 grams and with the 37s at 1,325 grams I reckon I'd notice the difference. (The 51s are 1,410 grams and the 75s are 1,645 grams).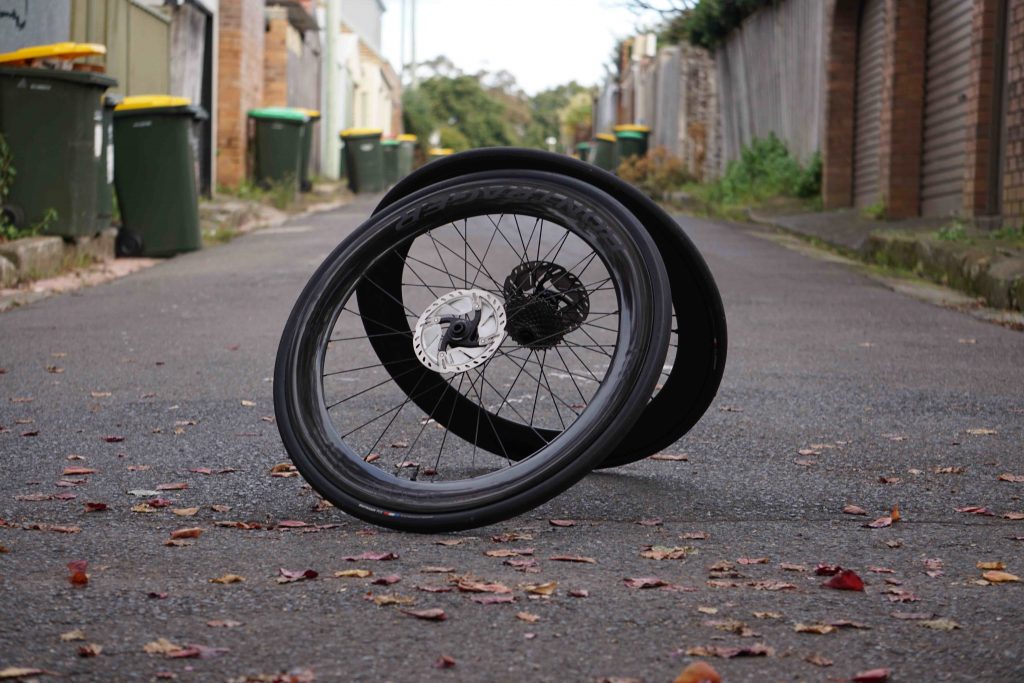 Happiness is a fresh Aeolus RSL
Bontrager says this generation of RSL wheels are its fastest wheels ever…
but they ought to be. As each model comes and goes, we learn so much more about bikes and we expect more from them. It would not be acceptable to launch a new rim without putting in the hard yards to deliver something that makes the rider better.
These wheels' understated design is unlikely to turn heads at the cafe or, in truth, make you the envy of your bunch. They will, however, provide exceptional performance at a fair price. And they won't leave you wanting.
That is, after all, what we're seeking for our bikes. We don't want to be halfway through a ride wishing we shelled out some extra cash for an upgrade any more than we want to be riding along regretting that extra glass of wine from the previous night. If you can go for a ride and not think about your equipment, then you can truly enjoy your time on the road.
Bontrager's Aeolus RSL 62s will probably make you a slightly faster rider, and they will definitely make you a happier one.