The new Canyon Aeroad has arrived, taking over the mantle of its predecessor, which was launched in July 2014 – and Canyon is describing it as the new benchmark in aerodynamic road bikes.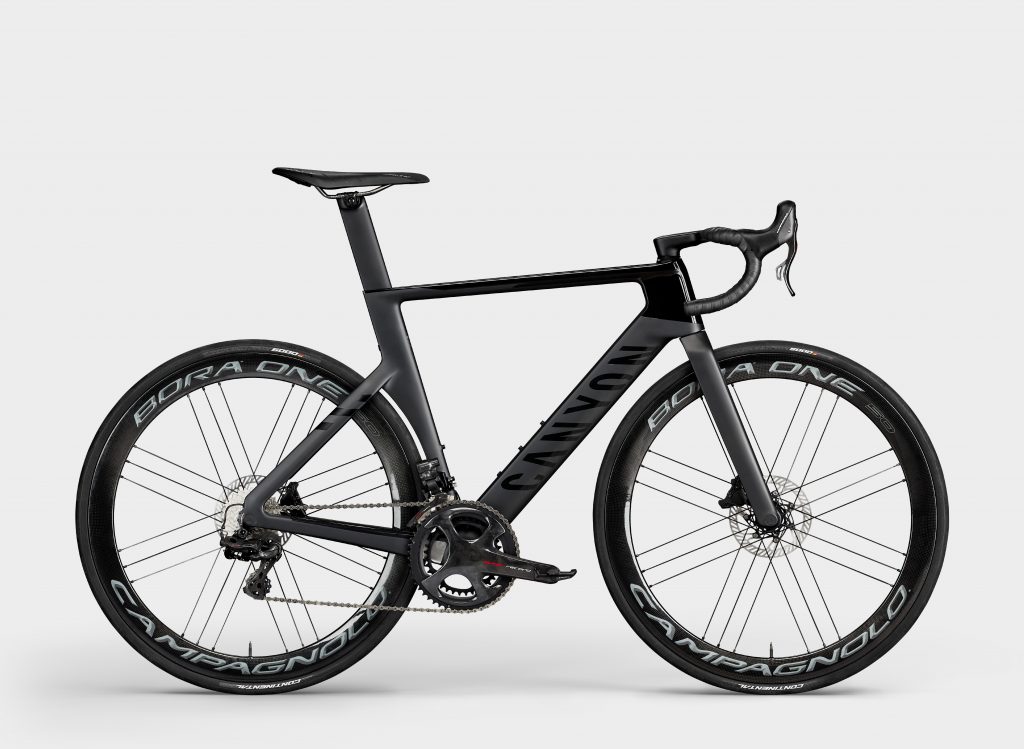 The new Canyon Aeroad is up to 7.4 watts faster, up to 170g lighter, and up to 14% stiffer than the previous iteration, while weighing in at only 7.3kg, which is just 500g above the UCI minimum weight.
The frame itself is just 915g, which is 168g lighter than the previous Aeroad.
"These outstanding results were achieved over a highly intensive three-year development period, during which our development departments worked in close collaboration with external partners, such as the aerodynamics experts at Swiss Side," Canyon says.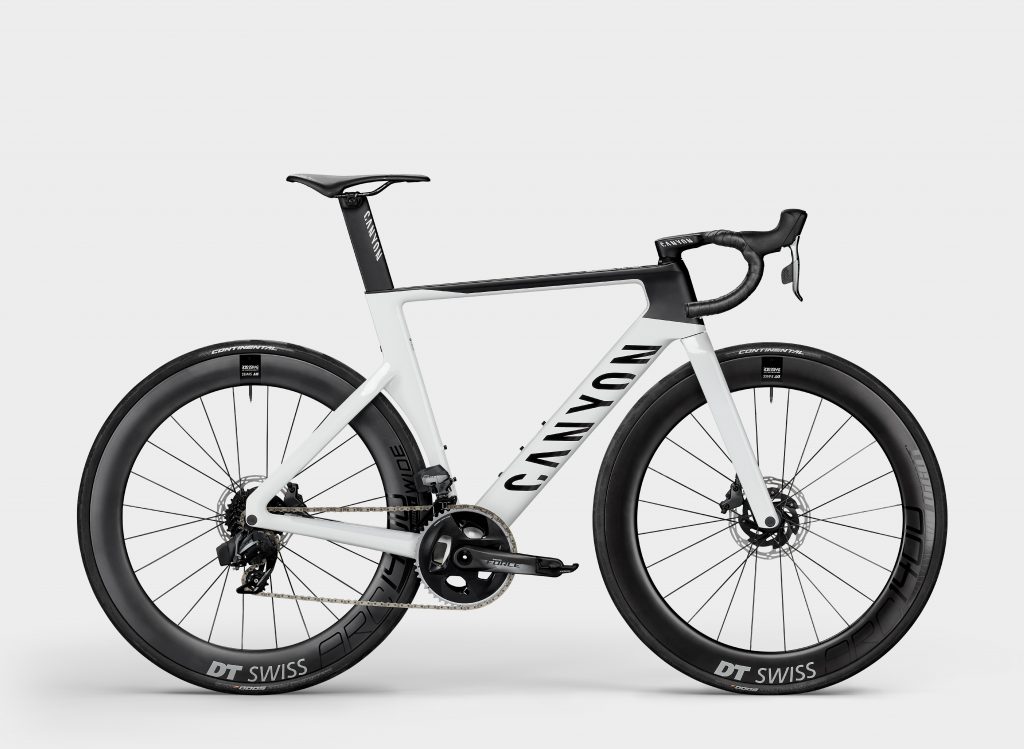 "However, it was never our goal to build the fastest bike in the wind tunnel, but rather to create a bike that was better overall and in every way. And the overwhelmingly positive feedback from our pro riders such as Mathieu van der Poel, Alejandro Valverde, Warren Barguil and Lisa Klein is a testament to our success."
The Aeroad CF SLX and Aeroad CFR come with the CP0018 "Aerocockpit", which features 15mm of height adjustability without the need to alter the steerer tube length. This allows the rider to raise up or slam the cockpit as many times as needed throughout the season, depending on riding scenario – be it training or racing, in groups or solo.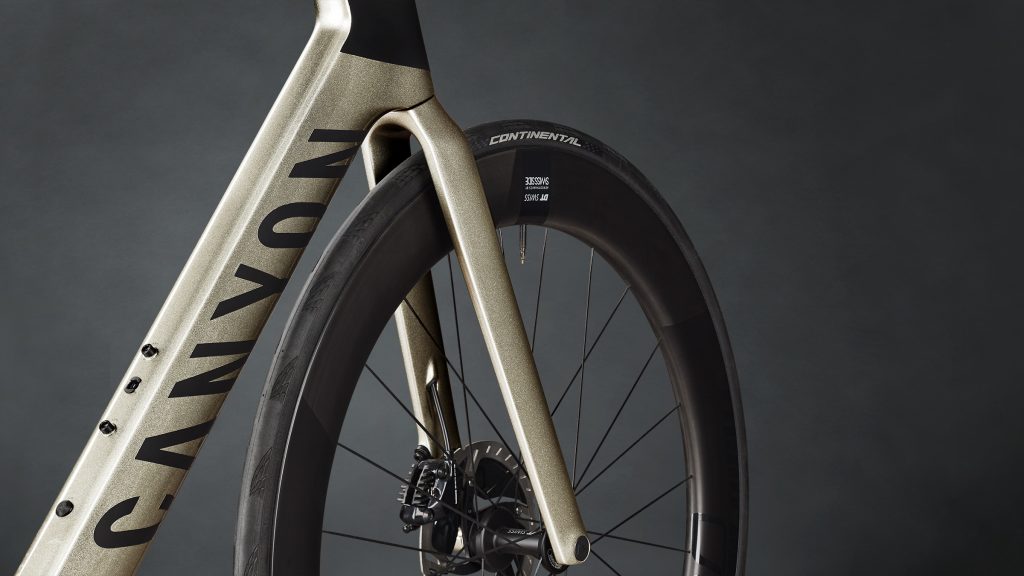 The CP0018 is also width-adjustable up to 20mm wider or narrower from the standard width as delivered, meaning you can pack the new Aeroad ready for travel; the two cockpit ends can simply be folded down with no need to remove the handlebar.
Furthermore, the CF SLX and CFR have completely integrated cables and wires, while the CF SL features the tried-and-tested cockpit from the Aeroad R060.
Australian pricing for the Canyon Aeroad is as follows:
Aeroad CF SL Disc 7: $5,149
Aeroad CF SL Disc 8: $5,799
Aeroad CF SL Disc 8 WMN: $5,799
Aeroad CF SLX Disc 8 Di2: $7,849
Aeroad CF SLX Disc 8 AXS: $8,299
Aeroad CFR Disc 9 Di2: $11,749
Aeroad CFR Disc 9 AXS: $12,549
Aeroad CFR Disc 9 EPS: $14,099
Aeroad CFR Disc Frame & Brake Kit: $6,749
Visit the Canyon website for more information.