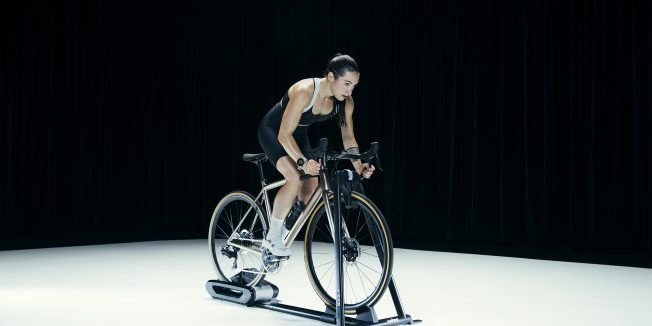 Wahoo Kickr Rollr
Wahoo changed the game with its Kickr 10 years ago and it continues to expand its smart trainer range, now targeting rollers. The Kickr Rollr gives riders the freedom to jump on their trainer without having to remove the rear wheel. It is said to give a more realistic sense to the stationary bike through that classic rollers feel.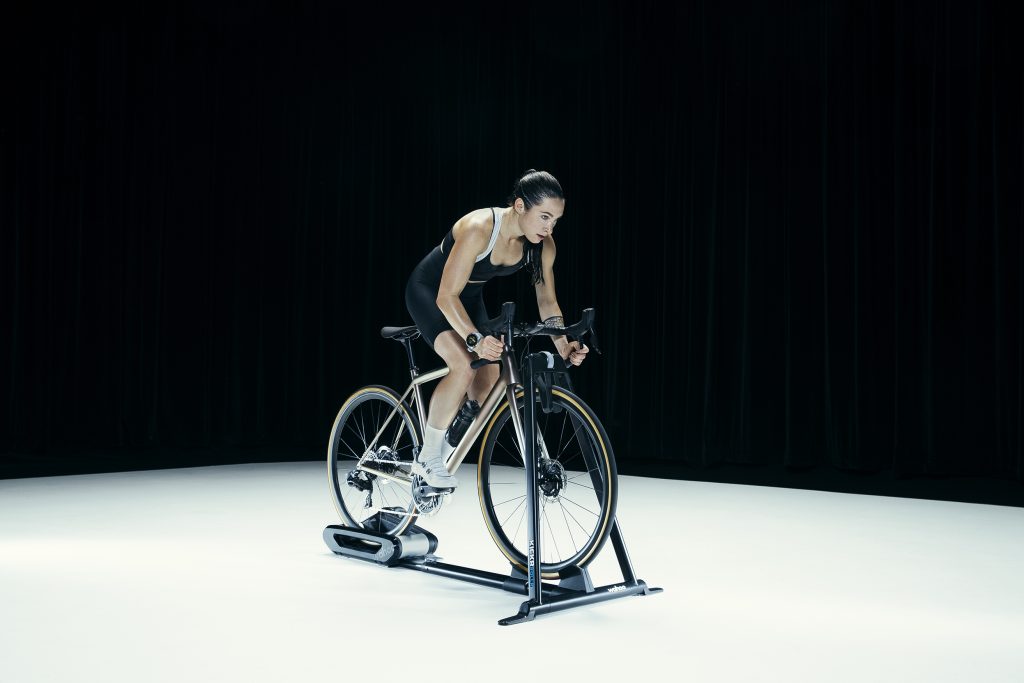 Traditionalists will lament that the front wheel is stationary and, unlike normal rollers, is braced firmly by the 'safety gripper' which can secure tyres up to 2.1" (53mm) thick. However, it's clear this set-up will be suitable to more people than the number of those who bemoan it.
Tech-wise, the key difference between the Wahoo Kickr Rollr and other Kickrs from Wahoo (including Core and Snap) is it does not have a power meter built in. That means to access training tools such as Zwift, riders need to connect via an on-bike power meter. Once the power meter is set up and ready, controlled resistance through the Rollr's smart sensors kicks in.
Wahoo will hope the power meter of choice for riders is the Wahoo Powrlink Zero pedal, which was released alongside the Rollr. They're basically Speedplay Zeroes with built-in power meters. Speedplay users have been screaming out for a power meter option, and when Wahoo bought the company in 2019 the chorus of expectation hit a crescendo. 
The Rollr is cheaper than the Kickr ($1,799) and Kickr Core ($1,299), but not substantially given riders need to supply a power meter to unlock key features. However, with its fluid ride feel, easy set-up and portability, the Rollr is bound to be on plenty of research lists when checking out home trainer options.
AUSTRALIAN PRICING
Wahoo Kickr Rollr: $1,199.95
Wahoo Kickr Rollr bundled with Speedplay Powrlink Zero: $2,049.95
Visit the FE Sports website for further information.