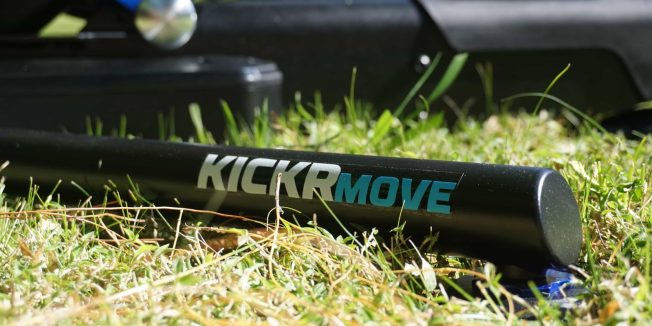 Wahoo Kickr Move
The Kickr Move is the closest you'll feel to riding outside while on an indoor trainer. We take Wahoo's latest model for a spin
Words JACK LYNCH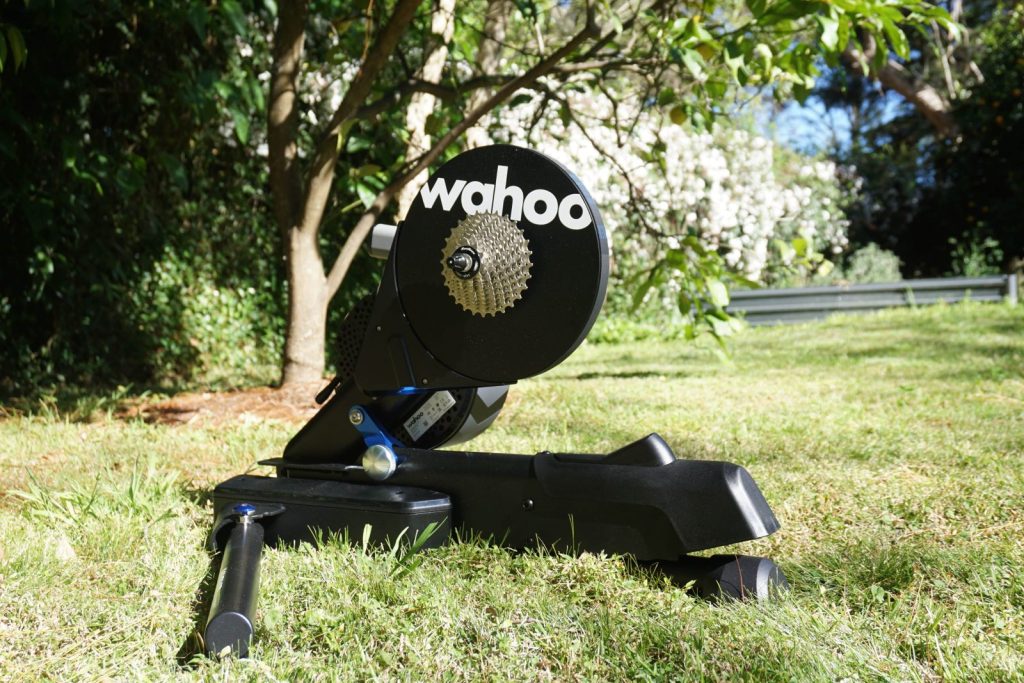 I want to let you in on a little secret: indoor bike training isn't like riding outdoors.
Love the feel of the wind whistling through your helmet? Not on a trainer.
Want to see how fast you can bomb your favourite descent? No chance indoors.
Love sitting next to your friend with sun on your back talking endlessly about precisely nothing?
Not likely. Okay, so maybe it's not a secret.
But it's still worth mentioning, because here's the good news about riding inside: it's getting better all the time.
Wahoo was at the forefront of the indoor trainer revolution thanks to its Kickr, which was the first universally available smart trainer.
It allows cyclists to ride indoors using interesting, interactive platforms like Wahoo X (Wahoo's own online platform), FulGaz, Rouvy and Zwift.
And with add-ons such as the Kickr Climb and Kickr Headwind, it almost feels like the real thing.
Introducing, now, the Kickr Move, which takes us one step closer to bringing the outside in by adding the feeling of natural movement to your indoor trainer set-up.
There is significant fore-aft movement of around 13cm (maximum) thanks to a shaft that rocks back and forth as you pedal, providing a feeling similar to inertia on the road (the movement can be locked with the press of a button for safer mounting and dismounting the bike).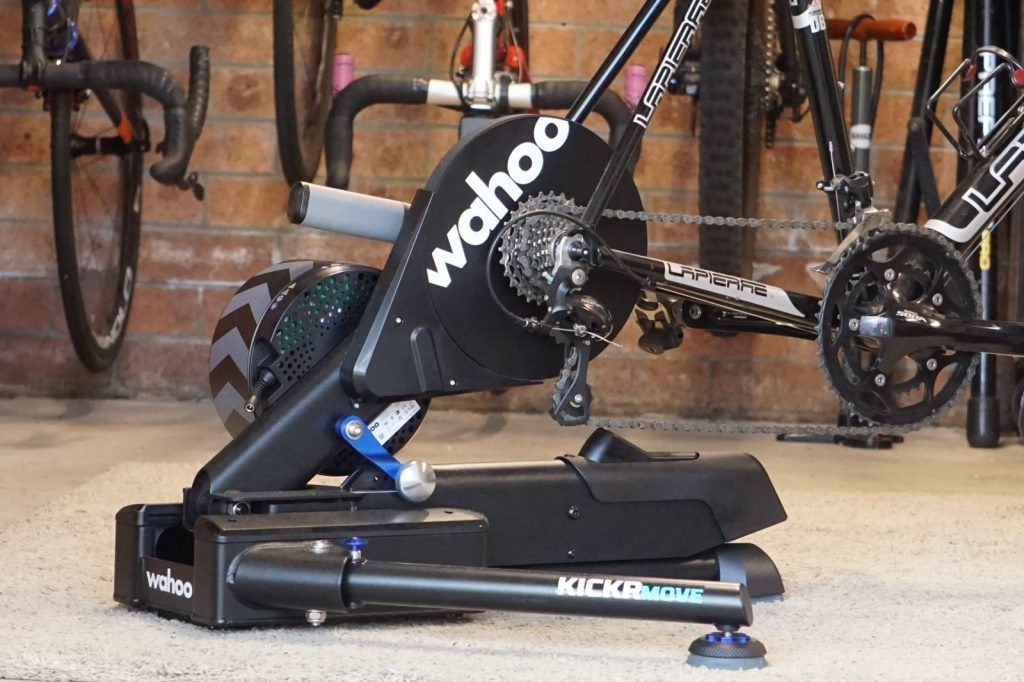 There's also side-to-side movement in the shaft, which combined with the Kickr Axis Action Feet provides active feedback – not full saddle movement, but enough to feel a big difference when compared with other smart trainers.
I'm a big Kickr fan, having dealt with the units since the initial release in 2012. Often feeling time-poor, I can jump on my Kickr Core (third in the Wahoo Kickr range now, behind the Kickr Move and the Kickr) for 30-120 minutes and feel like I've had a solid hit-out.
The Kickr Move makes this workout even more challenging, forcing me to switch on my core muscles and keepthe bike steady – it's not a stationary trainer.
Like the Kickr, the Kickr Move has a max resistance of 2,200 watts, autocalibration and power accuracy to 1%.
At 29kg for the unit, it's incredibly stable on your floor and is whisperquiet when running, with the drivetrain noise louder than the flywheel.
It takes a couple of rides to get used to – the swing of the bike when you sit down after an out-of-saddle effort is a little unusual – but having spent a few weeks on the Kickr Move, the IRL feel is unquestionably an improvement on previous models.
It's the little things such as riding on the tip of the saddle or in the drops that make a difference compared with stationary trainers.
No, you still don't get the rush of riding, but at least it prepares you for the next time you hit the road, making your indoor training time just that little bit more valuable.
Wahoo has reinvented the way we see indoor training, and given the ever-increasing congestion, traffic lights and hostility from motorists, the  Kickr Move will continue to recalibrate our attitude to cycling.
Indoor training  is fast becoming key to great training outcomes, as outdoors become more about socialising and racing.
It may not be as fun as being outside, but the Kickr Move will make you stronger, fitter and ultimately a better bike rider.
Pricing: $2,499.
For further information, visit fesports.com.au