Tyre review: Vittoria Corsa Pro and Corsa Pro Control
We tested Vittoria's new top-of-the-range road tyres so that we too could 'feel what the pros feel'. Here's what we felt…
Words Jack Lynch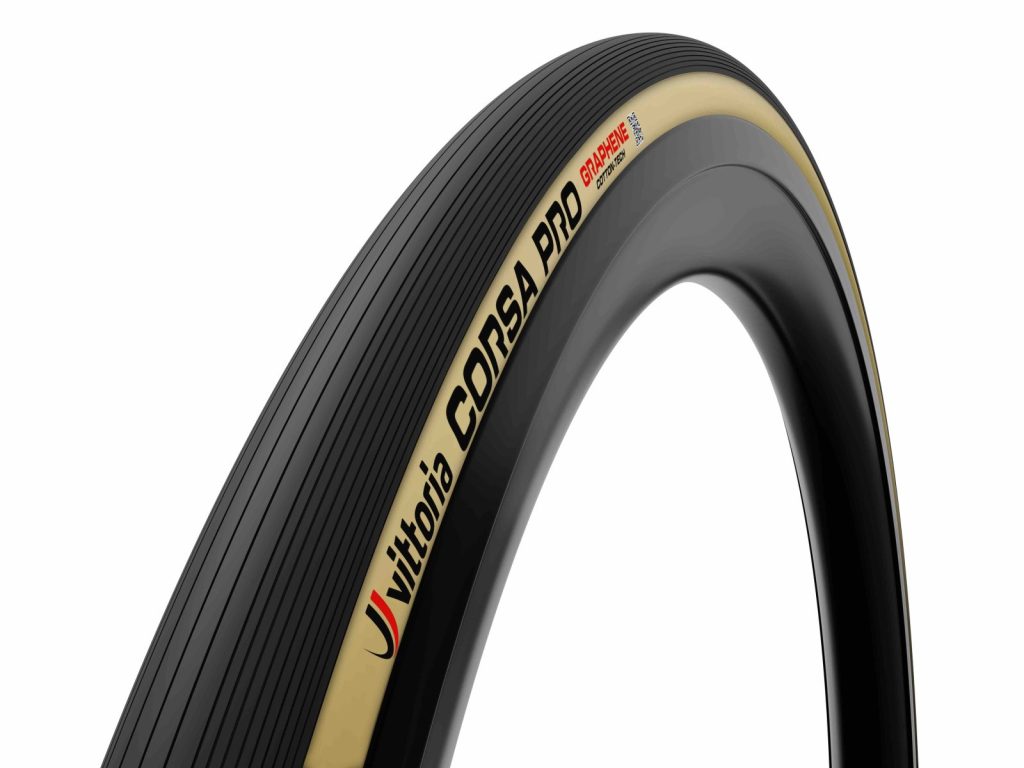 As usual, Vittoria has pushed itself to a higher threshold with the Corsa Pro and Corsa Pro Control, which replace the previous TLR versions, the Corsa and Corsa Control tyres. Like all new releases, they promise to be faster, lighter and more puncture-resistant than previous iterations. And even though it's almost impossible to feel minor improvements on the road, fitting a fresh pair of tubeless 28s to my bike is always exciting and makes me want to get out and ride.
These Corsas have a familiar tread pattern and employ trickle-up technology from the more durable Corsa, the Corsa Next (normally branded as N.EXT). A mix of graphene and silica compound adds hardiness and grip to the tread compared with previous iterations and makes the Corsa Pro an option for fast bunch riders, not just pro-level racers.
Same but different
The Corsa Pro and Pro Control are touted as Vittoria's fastest tubeless tyres. They can both run on hookless rims and have thin beads for ease of fitting, or to run tubes if you're that way inclined.
When comparing the boxes, it's a bit of a game of spot the difference, with both aimed at pro competition level, both employing the same 320 TPI cotton casing, and both using all the same esoteric Vittoria technologies. However, the Corsa Pro Control shows its hand as the more durable model, quoted on the box as being 'top rough-road racing performance' whereas the Corsa Pro's first listed feature is 'speed and grip'. Of course, if you were to miss the hints on the box, the tread pattern on the tyres also indicates their use if you look hard enough – the Corsa Pro Control has minor etchings on Corsa's famous parallel tread to provide more grip in varied conditions and road surfaces.
In something of a breakthrough, Vittoria engineers managed to incorporate the rubber tyre tread with the cotton casing via a new and more sustainable electrical vulcanisation. Through this process, the rubber tread is completely embedded with the casing, which ensures the tread doesn't detach from the sidewall for added confidence and grip.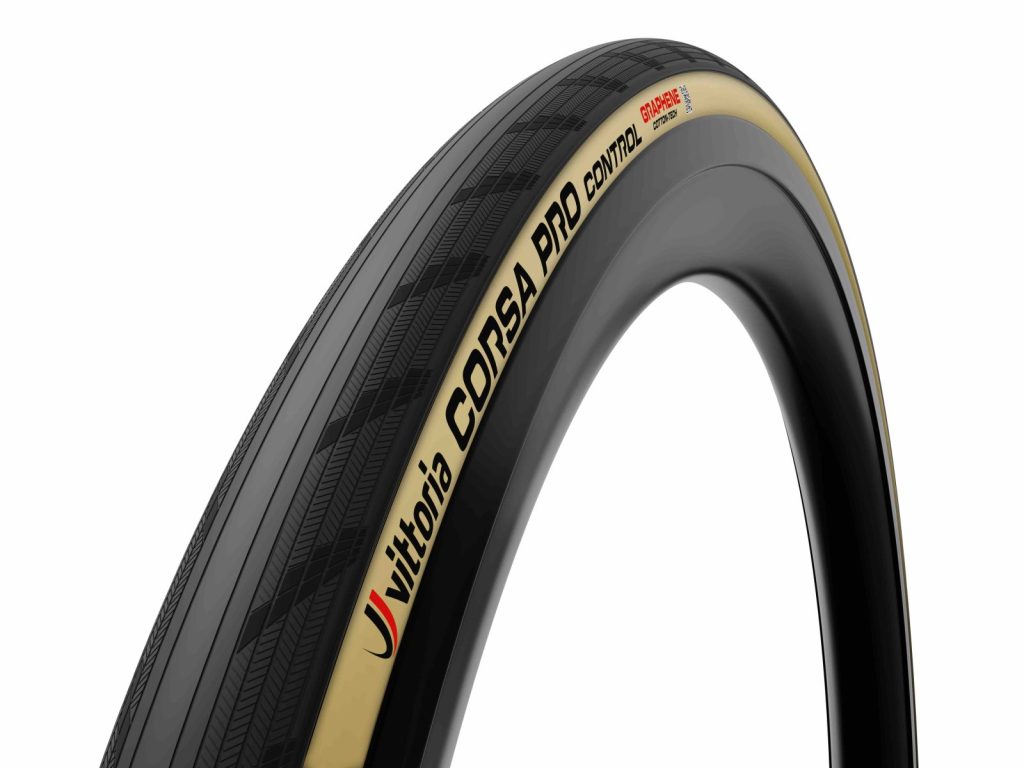 Weighing them up
As a non-professional, choosing which one to try first was easy. I went with the Corsa Pro Control, as it seems to give me more across a broader range of conditions and surfaces and its only 25 grams heavier than the Pro. (I measured the Control at 308 grams.)
It's no surprise the Corsa Pro Control made me feel fast, confident and keen to press through the corners. The road cycling world is playing limbo with tyre pressures so we feel grippier and more comfortable; given this, I can't say for sure if my confidence was due to the tyre or the lower pressures I run now compared to a few years back.
Similarly, I don't know if it was luck or tyre quality, but I didn't get a flat during the test period. Punctures, as we all know, are a game of luck. Just ask two of our favourites, Mathieu van der Poel and Wout Van Aert, who have both been riding the Corsa Pro since the start of 2023. MVDP won Milan San Remo and Paris Roubaix on Corsa Pros and was greatly assisted in Roubaix by Wout's puncture just 15km from the finish. Sometimes it's fortune rather than equipment that lets you down.
Everyone knows and respects Vittoria for what they do across a broad range of tyres. If you're looking to get everything out of yourself and your bike through premium tyres, the Corsa Pro and Pro Control are for you. If you're more concerned with durability, look to the Corsa Next for the best of all worlds.
Vittoria Corsa Pro TLR and Corsa Pro Control TLR each retail at $144.95
See vittoria.com for further details