Trek Ballista and Velocis helmets
Made for the needs of the Lidl-Trek pro team, the latest updates to Trek's top-tier helmets drop the Bontrager name and gain a host of claimed performance benefits.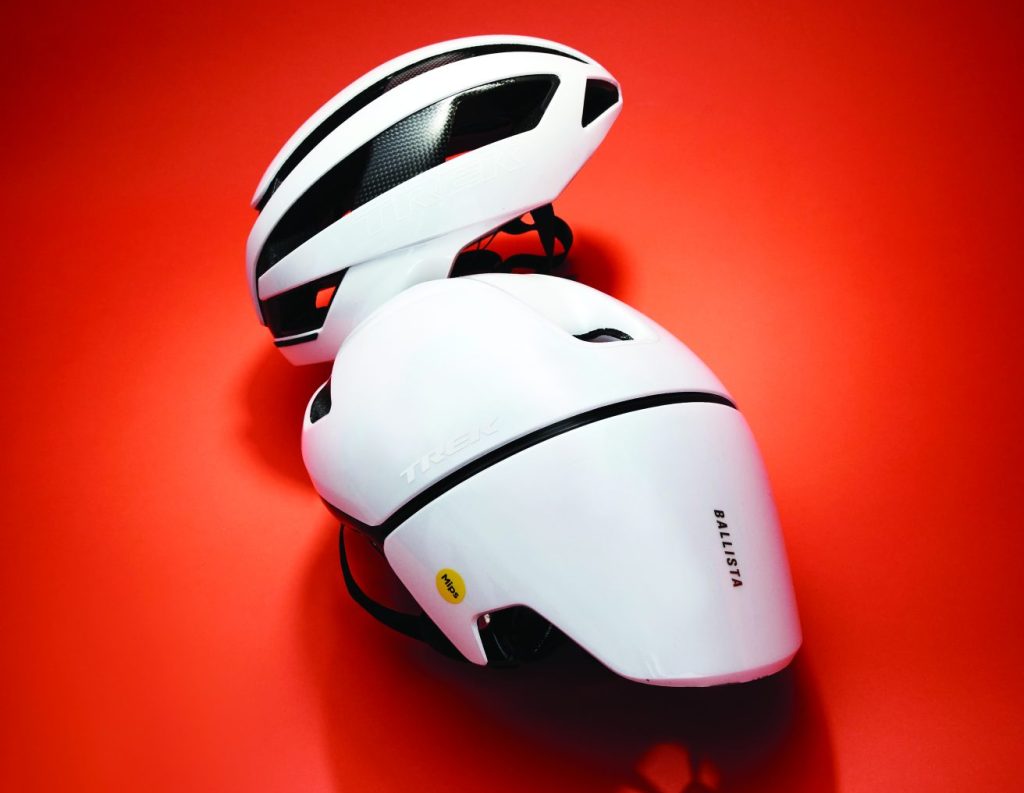 The Ballista is Trek's aero design and the brand's 'fastest ever helmet'. It uses an air trip – a gully running across the middle of the shell – to control the airflow, and has newly shaped vents and inner channels. Trek claims this saves up to 5.4 watts over one hour at 45kmh compared to the previous Ballista, and 10.1 watts over the latest Velocis. This should translate to a 17 and 32-second advantage respectively at 300 watts in an hour test.
The Velocis, meanwhile, is Trek's performance all-rounder. It uses a carbon bridge to allow for larger vents that, alongside a perforated polycarbonate liner, provide 38% (claimed) better ventilation than the previous model.
The Velocis and Ballista both use Mips rather than Trek's WaveCel impact protection, and both have scored five stars from the Virginia Tech independent safety testing facility. The helmets weigh a claimed 235g and 255g respectively and are fitted with Boa-S dials for indexed micro-adjustments.
The helmets also feature Trek's new sloped peak, which it says it included for improved visibility when riding in an aero position, based on feedback from the Lidl-Trek team.
Trek Ballista
AU pricing: $299.99
Trek Velocis
AU pricing: $399.99
For further information visit trekbikes.com/au