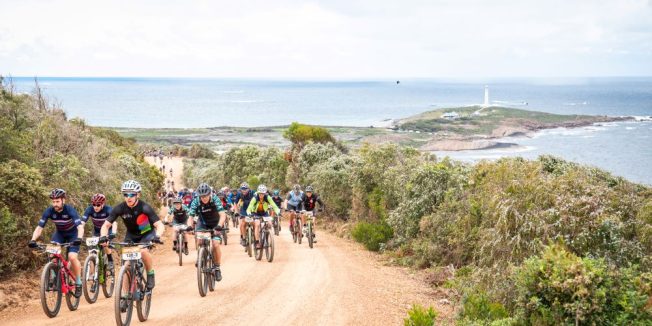 Mountain bikers return to the South-West for Cape to Cape
Riders from across Western Australia have descended on the South-West this week for the return of the popular Cape to Cape mountain biking event.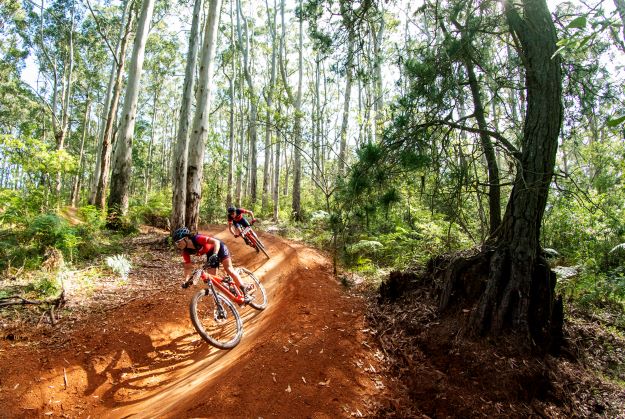 More than 1,000 riders are taking part in the four-day event, with Cape to Cape returning to the calendar for its 13th edition after a hiatus in 2020.
Since the inaugural event in 2008, Cape to Cape has grown to become Australasia's largest and longest running multi-stage endurance mountain bike race, with the 2021 edition to be held from 21-24 October.
Cape to Cape Race Director Nick Christopher said that the team is excitedto welcome riders back to the South-West.
"After not being able to take place in 2020 we're thrilled to be back this year for four days of action-packed riding," Christopher said.
"The support from our West Australian riders has been incredible, with more than 1,000 hitting the start line at Cape Leeuwin on Thursday," he said.
"Over four days they'll cover over 180km of riding, including more than 3,300m of climbing, with the event providing a great opportunity to experience some of the best riding in the country, along with plenty of opportunities to spend time with mates before and after racing each day.
"As well as having great support from local riders the 2021 Cape to Cape has also been incredibly well supported behind the scenes by Western Australians," Christopher said.
"We have relied heavily on the local community to put on this year's event and everyone that we've worked with has helped to get to this position to put on another memorable Cape to Cape."
City of Busselton Chief Executive Officer Mike Archer welcomed riders back to the region.
"The City of Busselton is proud to be associated with this event since its inception in 2008 and having been a sponsor since 2011," said Archer.
"Outdoor activity does wonders for people's physical and mental wellbeing and our beautiful region is the perfect backdrop to celebrate healthy lifestyles"
Shire of Augusta Chief Executive Officer Stephanie Addison-Brown wished riders well for the 2021 Cape to Cape.
"Well done to all riders for getting as far as the start line. There's always a big lead-up with a lot of training miles put into the legs before the starting horn even sounds," said Addison-Brown.
"I wish you all the best for your journey and hope you enjoy all the sights and sounds of the Margaret River Region on the way. We will see you at the finish line."
Racing commenced on Thursday 21 October with one of the most spectacular start lines in Australian mountain biking at Cape Leeuwin. Riders took on an opening stage of 39km, including 949m of climbing, starting and finishing at Cape Leeuwin Lighthouse.
Stage two saw the event move north to Margaret River, with the 51km stage featuring plenty of single track sections, along with a start and finish line at Colonial Brewery.
The penultimate stage of Cape to Cape takes riders to the iconic trails of Middle Earth, with the 59km stage again based out of Colonial Brewery, the perfect location for post-ride chats and beverages.
The final stage of the 2021 Cape to Cape will see riders head to Cape Naturaliste, with a 34km blast taking in the best the region has to offer, before crossing the finish line at Wise Winery.
For more information on Cape to Cape visit https://capetocapemtb.com/