'Everything is going up except your wages,' repeated the opposition leader ahead of the 2022 election. If Albo and his colleagues were as into cycling as one former PM (famous for riding a Hillbrick and eating onions) he may have added the caveat: 'Everything is going up except your wages and your carbon wheels.'
Words Jack Lynch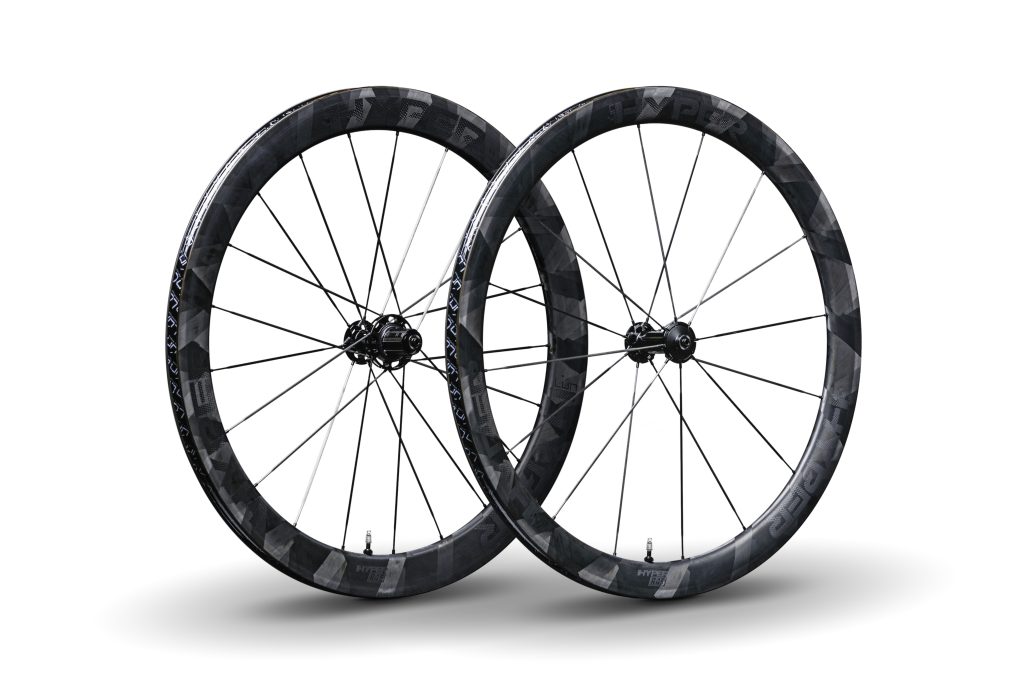 The 46mm deep front, 54mm rear Hyper 45 wheels from Lún, the in-house wheel brand of Chinese outfit Winspace, will cost you a little over $2,000, depending on the strength of the Aussie dollar (and including free shipping). I heard good things from bloggers and internet engineers alike, so wanted to try this wheelset, which tips the scale at a fraction over 1,300 grams and rolls on ceramic bearings.
Out of the box
Firstly, I was impressed with the speed of delivery. I expected to wait months for these wheels to ship across the Pacific Ocean, but they arrived in fewer than two weeks. Upon opening, I was greeted with the phrase 'you just got faster' on the inside flap on box. Here's hoping.
Set-up was easy for these quick release rim brake wheels with all parts required
found in a handlebar bag provided by Lún. The parts included quick release skewers, brake pads, spare spokes, tubeless valves and valve extenders.
While setting up the wheels, I noted the carbon spokes' finish and, happily, there appeared to be no rough edges or defects detectable by eye. The amount of stress these spokes can be put through in a lab is off the charts compared to a bladed stainless spoke, and the weight saving across a pair of wheels is significant.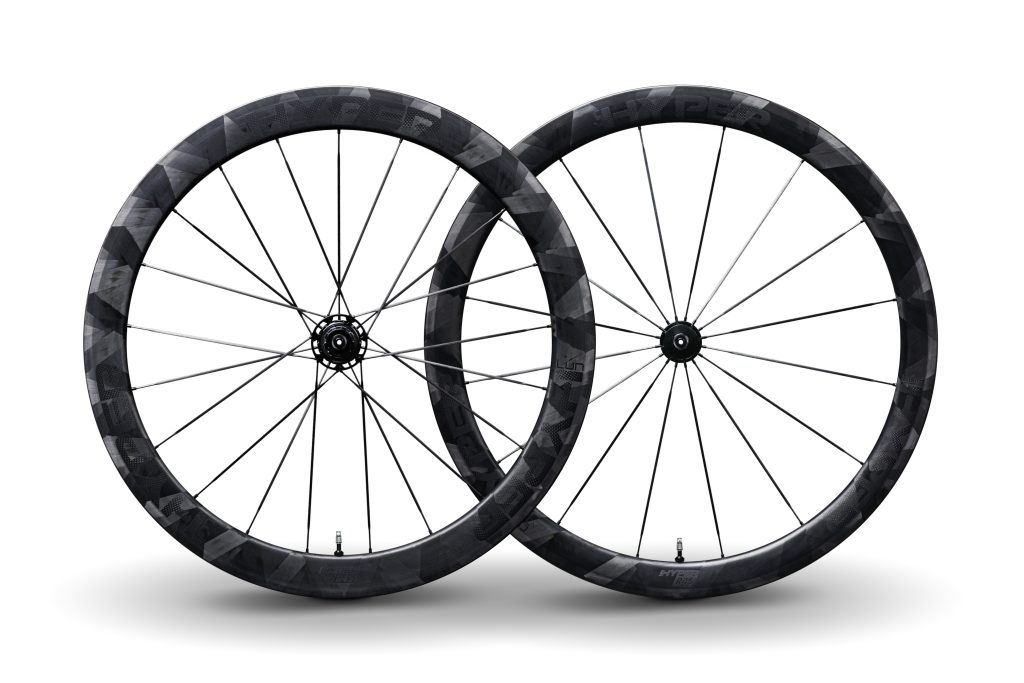 On the road
I enjoyed my time testing the Hyper 45s immensely. The 21mm internal rim width places them in the mid-range of the market – not crazy like the 24mm Zipps, but still adhering to modern conventions (they are same as Enve 4.5 wheels) – and I found them to be stable when descending and in crosswinds. 
Some may say the carbon spokes lead to a stiffness that's difficult to bear, but given it's 2022 and most road riders are running 28mm tyres at or below 80psi, I can counter that argument with little more than an eye roll.
The wheels brake as well as my aluminium Fulcrums (not an issue if you ride on discs), and are lightweight and well-finished. The naked carbon finish isn't up everyone's alley and Lún has recognised this, offering an all-black design.
Lún sold more than 50,000 units since launching its first Hyper wheels in 2019. That's some incredible production in a short period
(not to mention during COVID times), and it has also provided a lot of opportunity to hear feedback from riders, which they have acted upon for the 2023 version I tested.
If you're in the market for carbon wheels, these ones from Lún should be on your radar. They are a genuine upgrade from an alloy rim, and while they might not increase your wage, they will increase your speed.
Pricing $2,000 (approx., wheelset)