Kask Utopia Y helmet
The Utopia was developed in 2018 to combine aerodynamic efficiency with ventilation. The fact that it became the go-to helmet for WorldTour team Ineos Grenadiers in fast, flat races (when they also had helmets such as Kask's well-regarded Protone Icon to choose from) suggests that Kask got the blend about right.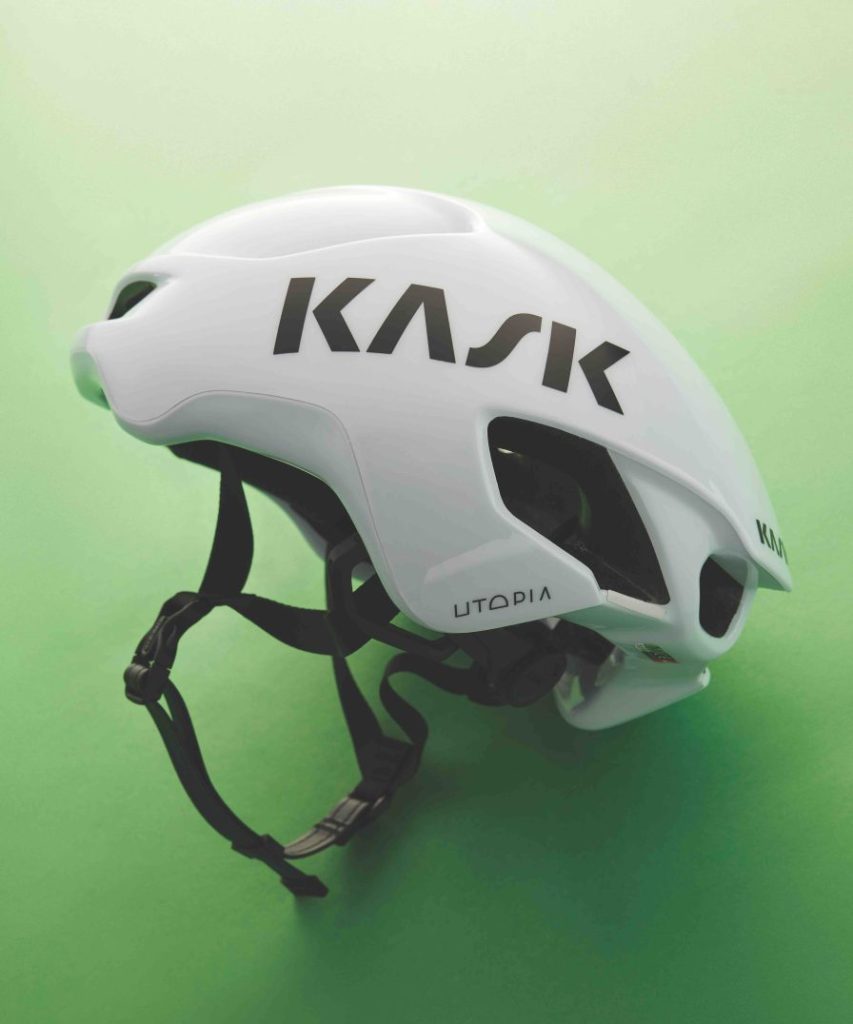 Five years later, the release of the Utopia Y could be seen as further evidence of the original's efficacy because, superficially, little has changed. Its sculpted shape is the same but there have been changes under the surface – chiefly the incorporation of the Octofit+ retention system that the aforementioned Protone Icon debuted.
Kask says Octofit+ uses a larger rotational dial that is coated in a grippier rubber to make it easier to adjust, and the cradle arrangement has been enlarged to promote a more secure fit.
The interior has been improved too, with Kask making more liberal use of its Resistex Carbon padding. The Resistex Carbon yarns that are woven into the fabric don't absorb sweat, meaning the padding transports moisture away effectively, and they have antibacterial properties too.
The subtle updates mean the helmet stays at the same competitively light weight of 258g for a size medium. In terms of rotational safety, Kask says the new helmet passes its own WG11 impact test, though the helmet is yet to be independently verified by an authority such as Virginia Tech.
AU Pricing: $410
For further information visit kask.com