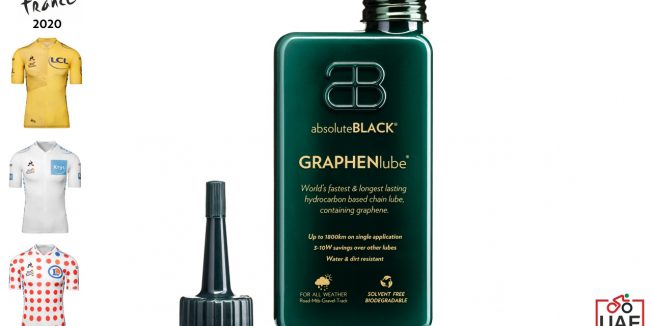 Introducing GRAPHENlube
GRAPHENlube is the world's first hydrocarbon-based chain lubricant containing graphene, which absoluteBLACK tells us is able to hold sub-five watts of frictional loss over 900km.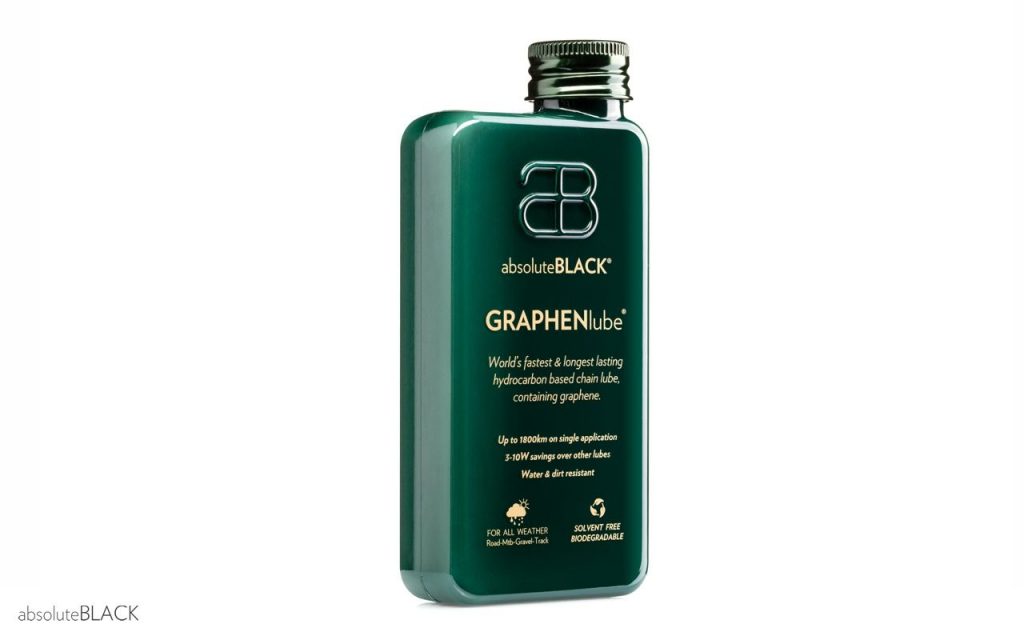 Every cyclist wants a silent, efficient and long-lasting drivetrain in any riding conditions, that requires little maintenance. But, asks absoluteBLACK: is "good old oil" really the best solution for the bicycle chain?
Thus, they embarked on two years of R&D, Pro Tour Team testing and, several patents later, they have announced GRAPHENlube.
The company is also the official lubricant supplier of Tour de France 2020 winner UAE Team Emirates.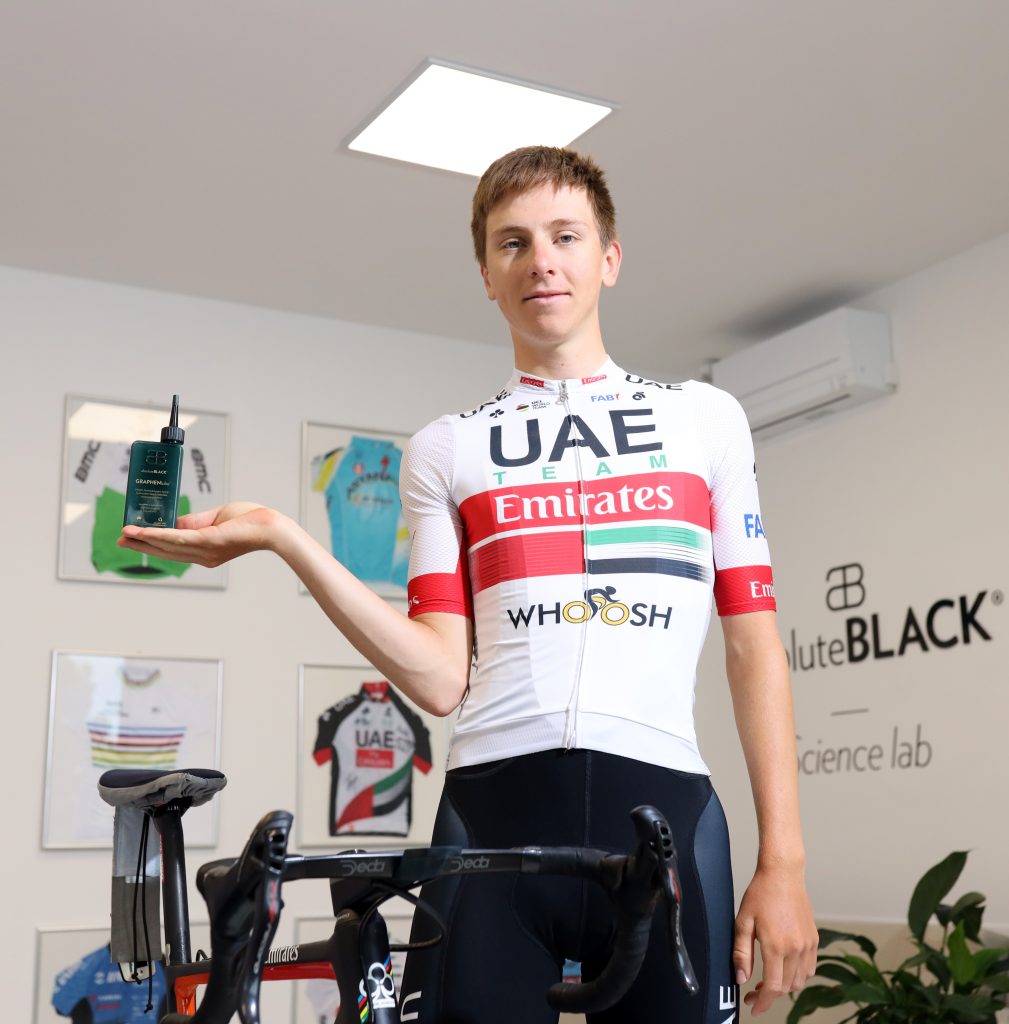 "To confront all the laboratory test results, we put GRAPHENlube to a real-life test asking several Pro Tour teams to use it during training months. UAE Team Emirates saw results impressive enough that led us to become the lubricant supplier.
"We learned early in our research while working with Pro Tour teams that in adverse weather conditions riders were often forced to carry small bottles of oil to keep them going during the race and that the sound of grinding chain is not anyone's favourite.
"In simple terms, GRAPHENlube is a "wax" based water emulsion with a special mix of high purity graphene, that is liquid when you apply and becomes almost solid when it dries on the chain.
"Wax-based lubricants exhibit far greater tolerance to water and dirt contamination, successfully separating moving chain parts from abrasion and filling in all the imperfections on friction surfaces.
"Graphene – the wonder material that is still not commonly used because of its incredibly high cost – is a great additive for a few reasons. It has extremely low friction coefficient in all the environments, is far stronger than any known material to a man and it can cling to metal protecting friction surfaces from excessive abrasion.
"Moreover, it repels the water and is not permeable to air reducing therefore oxidative stress on the metal surface. Even a single atom layer is enough to reduce the friction considerably."