ERC is DT Swiss's endurance-focused wheel range, and it has just had a shiny update with new 1100 and 1400 Dicut models. We tested the former.
Words and photography: Mike Blewitt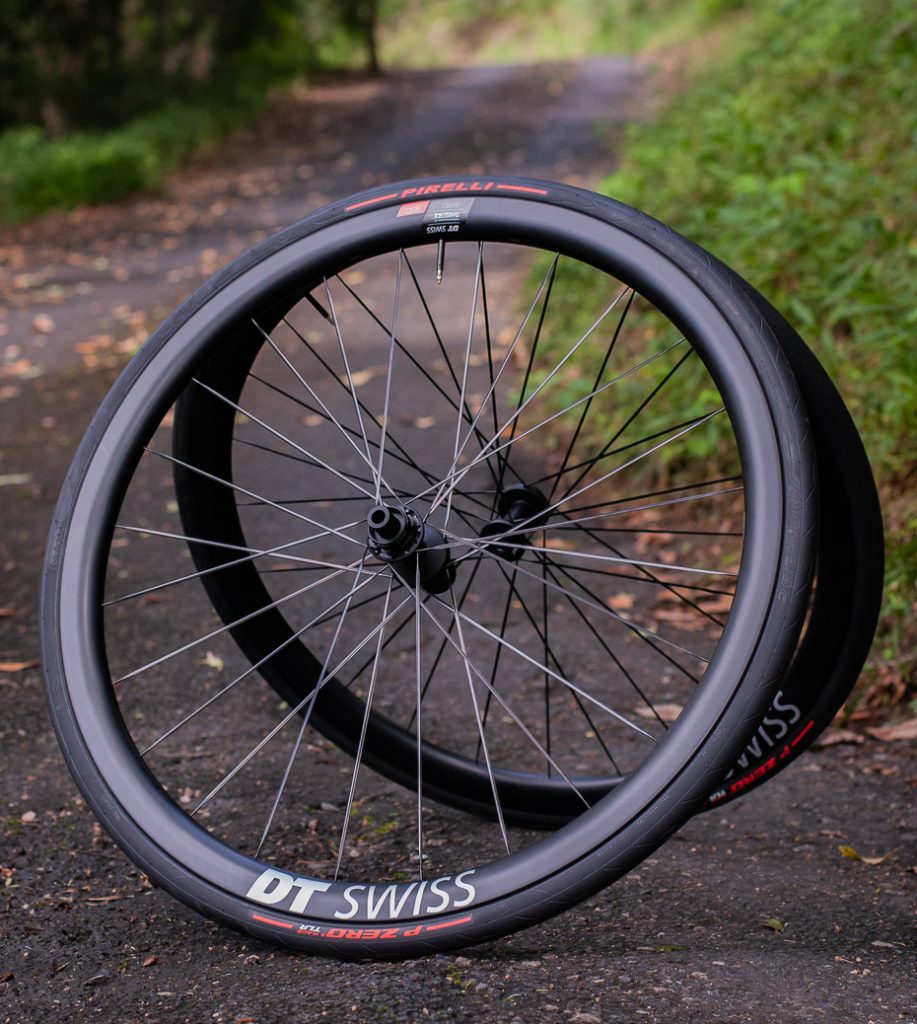 Nothing screams performance like a deep carbon wheelset. The aggressive stance of carbon rims is akin to adding low profile alloy wheels to a sports car, or a lift kit and 33" mud tyres to your neo-retro Landcruiser. 
In the bike world, DT Swiss is master at making understated but high-performance wheels in both alloy and carbon fibre. The brand has long won praise for its high-quality and reliable hub sets and spokes, and while some don't automatically think of its wheels when looking for that high-value, high-impact, high-performance wheelset upgrade, its common-sense approach to its range means most of us really should have them at the top of our list. 
DT Swiss released a new iteration of the ERC (Endurance Road Carbon) wheelset in late 2021, with a 45mm height model and the 35mm model tested here. The new wheels brings an update in aerodynamics and rim shape, a drop in weight, an increase in width, an increase in strength – and an excellent ride quality.
The ERC range is aimed at riders tackling a gran fondo or other endurance cycling pursuits. While the image of endurance cycling used to be slowly pedalling a long ride, these days it really covers the type of riding most of us do, from challenging rides on demanding terrain to semi-competitive events, hard bunch rides and just about anything that doesn't involve a contract. Unless you're regularly at the pointy end of a hard A-grade criterium, or chipping away in the National Road Series, these are the type or carbon road wheels you should be looking at. While a wheelset for racing may be all about stiffness, the DT Swiss ERC wheels are plenty stiff, but also optimised for tyre widths of 28mm or more, with very fast rolling hubs, low overall weights, and rim heights that don't handle like a sail.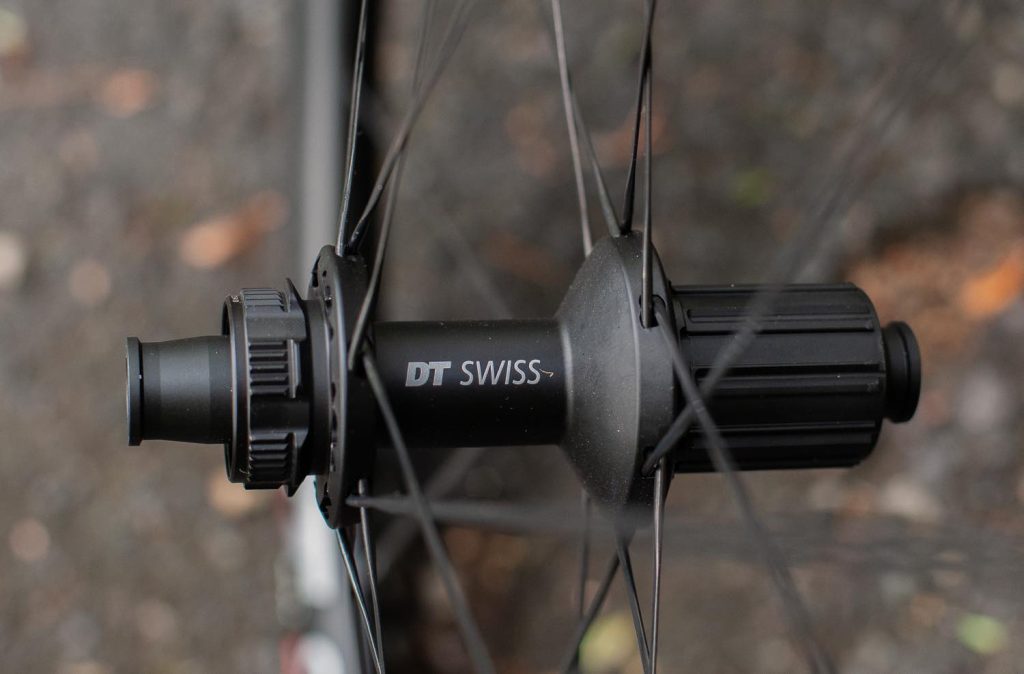 A closer look
The DT Swiss ERC wheels are built on the 180 hub, which uses the updated Ratchet EXP, the same hub set in the DT Swiss GRC 1400 Spline 48 I tested last year (issue 53, page 28). The Ratchet EXP system is an evolution of the iconic Star Ratchet, with fewer moving parts and a slightly wider bearing stance, making for a stiffer, lighter and more reliable hub. The wheels come with a 36t ratchet as stock, although you can upgrade to 54t if you see fit for faster engagement.
The hubs are machined down where possible, and with flanges to swallow up the heads of the DT Swiss Aerolite II T-head and the DT Swiss Aerocomp II T-head spokes.
The 35mm deep rims on my test set have a 22mm internal width to support wider tyres. The profile is allowed to expand better and tends to provide more consistent handling. You can also run a little less pressure, which decreases rolling resistance and can increase comfort. The updated rim shape via partnership with Swiss Side sees the rim edge head almost straight down instead of the curve towards the outer edge, making for less turbulence and pull on the wheel – so less impact with a cross wind. The nipples are internal so it's a very clean finish. The wheels come fitted with tubeless tape and valves, and a spare Ratchet EXP driver for SRAM XDR, and some nice padded wheel bags.
Weighing in at a confirmed 633g and 755g for the front and rear, these are the lightest road wheels I've ever used, except for the original Shimano C24 in 2009.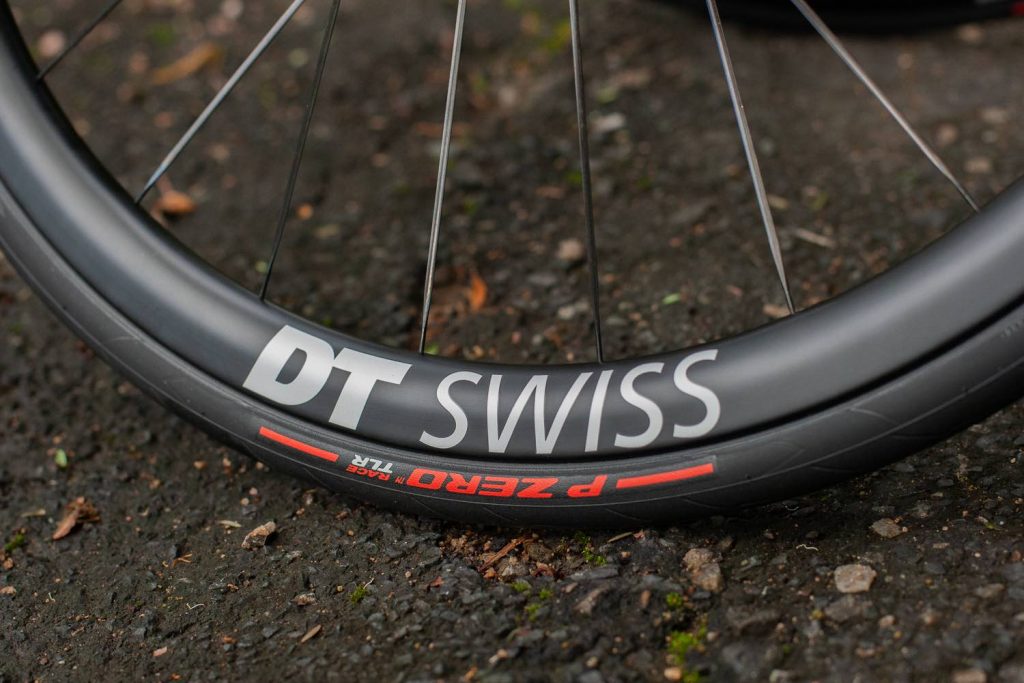 On the road
I fitted the DT Swiss ERC 1100 up with Pirelli 28mm tyres and tubes and hit the road. I'll be honest, the first thing I noticed was rolling speed, and I wasn't surprised. The Sinc Ceramic bearings DT Swiss uses in its top hubs are really like nothing else I've used. A few rides on my home roads showed they were a lovely set of wheels, but save for being light and built from very nice components, they didn't seem remarkable. Just really nice, and sensibly Swiss.
A few weeks later I visited Hobart for a few rides with friends, and their worth became very apparent. From gravel roads to ascents on Kunanyi/Mount Wellington from sea level, the wheels impressed. I really liked the low overall weight of the wheelset. I'm no climber, but I'd rather assistance going uphill more than for winning a sprint or saving a few watts when travelling over 45km/h. I've owned many DT Swiss hubs (still do) and I think 36t is the sweet spot for engagement and rolling resistance.
The ERC 1100 don't have that chattery feel that a bone-jarringly stiff carbon race wheel has when you jump out of the saddle. And I think that's great. All in all they feel very secure, and never feel like they'll ping off a small feature you don't see. A lot of this is to do with being optimised for wider tyres, and you can go much larger than the 28mm tyres I tested these wheels with – meaning they can cross into the all-road space easily.
I had two rides up Kunanyi while in Hobart. Anyone who has ridden there would know the top kilometres leave you exposed to the elements. You're typically in a hurry to drop some elevation to get some protection from taller trees, and get to some warmer air. My first descent was a little blustery with poor visibility, and how well the wheels tracked was appreciated. Big Bend is the first corner and quite exposed. I was ready for the tug on the bars from the wheels, as even with 35mm depth, it's not nothing! Whether the wind wasn't as strong as I expected, or DT Swiss and Swiss Side know what they are doing, I can't accurately say. But it was windy, and I had no issues carving through the corner and into the rest of the descent, straight to a plate of hot chips at the Fern Tree Tavern.
At $3,650, there's no escaping the fact that the DT Swiss ERC 1100 wheels are a premium piece of cycling kit. But if you want a high-quality carbon wheel set with a well-rounded ride quality, this is to be expected. You can find cheap and deep carbon wheels in all corners of the internet, but I can guarantee they won't have the quality build and parts that these wheels do. From the fast-rolling and crazy-light DT Swiss 180 hubs to the light rims optimised for the ride quality with modern wide road tyres, the whole wheelset really delivers. And with 35mm and 45mm models available, these should suit almost any rider looking for a top-shelf set of wheels… if they're not taking aim at the National Road Series.
AUSTRALIAN PRICING
DT Swiss ERC 1100 35 Dicut wheelset: $3,650
For more information, visit the Apollo Bikes website.