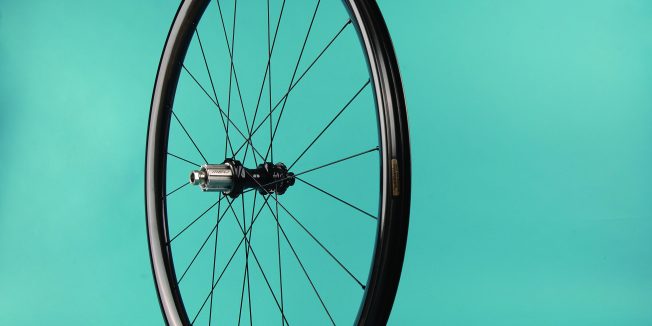 Campagnolo Levante gravel wheels
Campagnolo may be the sophisticated old gent of road cycling, but it is embracing its adventurous side. Having launched the gravel-specific, 13-speed Ekar groupset in 2020, the company has now followed up with a matching set of gravel wheels dubbed Levante.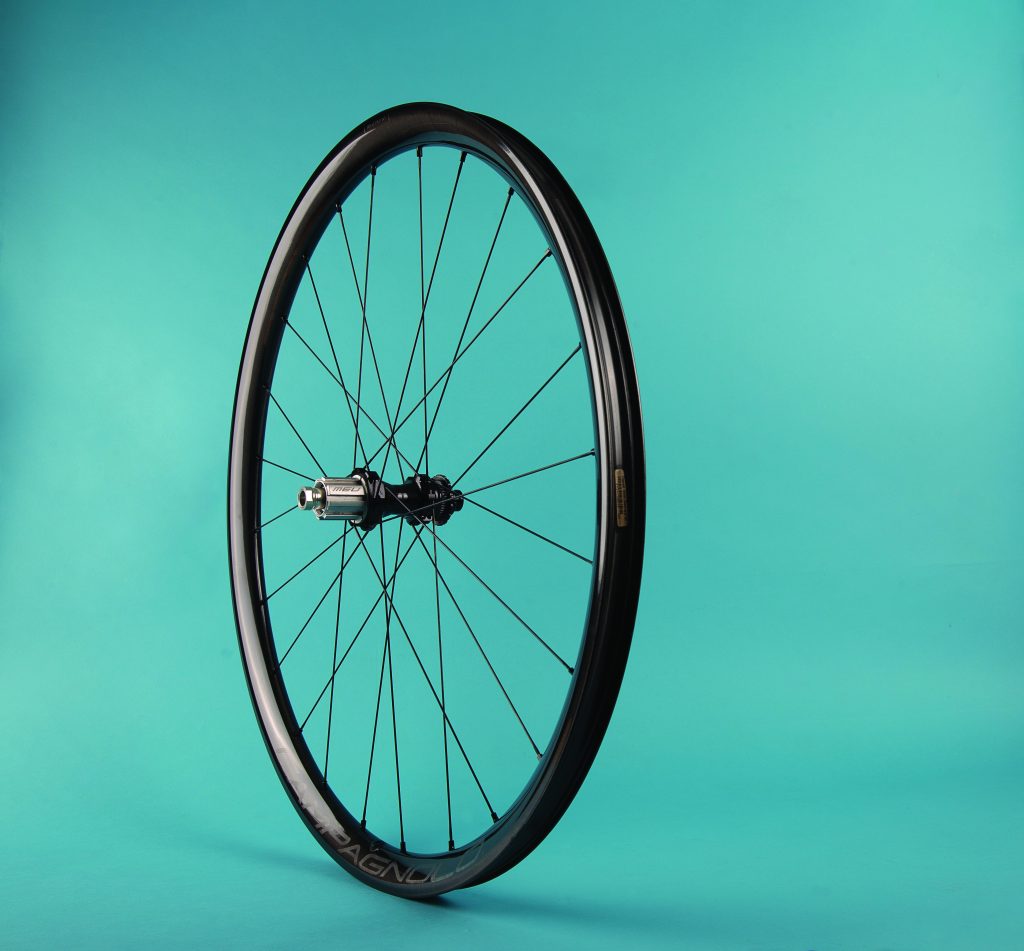 The name – like all the brand's wheels – comes from a wind (an easterly that blows across the Mediterranean, since you ask), and the Levante marks the first true gravel wheelset from Campagnolo, its Shamal having been repositioned as an 'all-road' wheel.
The Levante shares a carbon manufacturing process with the company's top-end Bora WTO wheels, meaning it appears from the mould already smooth and shiny, with no need for extra finishing save for the addition of laser-etched lettering. Such manufacturing techniques help keep weight down to 1,485g (claimed), and Campagnolo says that the rims are robust enough to handle hardcore off-road riding, with their overall stiffness and 30mm rim-depth aimed at assured handling.
Campagnolo has taken a resolutely practical approach to the Levante wheels, employing cup and cone bearings and standard straight-pull spokes with external nipples. The idea is that cup and cone bearings cope better with the axial loads more prevalent in off-road riding (the bearings are sandwiched in a diagonal plane, not a vertical one as per cartridge bearings), likewise external nipples and regular steel spokes make truing a wheel roadside or replacing a spoke much easier. Such basic parts should also be much more readily available, wherever you find yourself riding.
Perhaps the most interesting development on the Levante wheels is the Mini-Hook. This is a reduced size rim hook that sits somewhere between a standard hooked rim and hookless rim, with Campagnolo claiming it offers the benefits of both – the safety of hooked (the Levante is compatible with any tyre brand) and the improved tyre shape of hookless for better grip and the potential to run lower pressures.
A 25mm internal rim width means the rims work best, says Campagnolo, with tyres in the 38mm-78mm range.
Pricing: $2,365 (approx.)
Website: campagnolo.com