Caledonia doesn't fit in a box nicely, and Cervélo likes it that way. It was conceived on Thursday night rides – routes that often play fast and loose with "road ride."
As they tried to stuff bigger tires into their R5s and streamline their Asperos, a new kind of bike was born, inspired by the R3 Mud, a team-only Roubaix bike ridden by Johan Vansummeren to victory at the 2011 Roubaix – but built for the modern road rider.
Speedy and versatile, the result is a bike that slams je ne sais quoi right into panache. The integrated front end, clearance for 34s, hidden fender mounts, and made-for-Roubaix geometry add up to a bike that's fast, fun, and ready for whatever big, stupid ride you can dream up.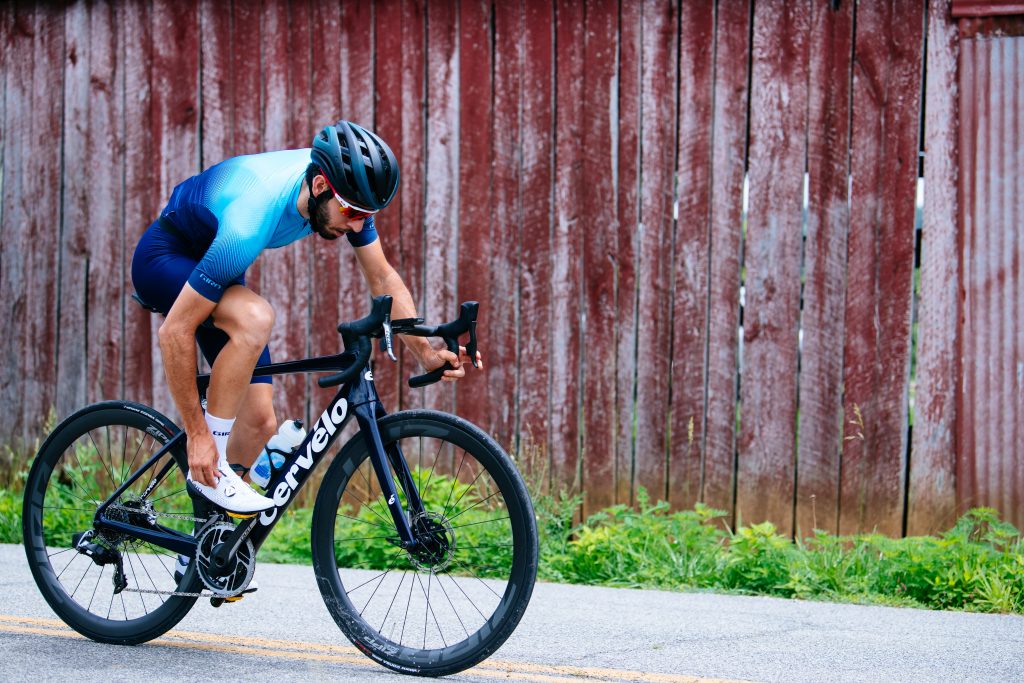 Caledonia | For Your Big, Stupid Rides
We all have that riding buddy (or maybe we are that riding buddy!) — running late, no tube or tool, sprinting then bonking then eating all the doughnuts, but smiling the whole time. They're fun, and they make big days better, even if you always know exactly how it's going to turn out…

Caledonia-5
Caledonia-5 is available in six eye-catching colour ways with kits to match. Cervélo has partnered with 4iiii and Reserve Wheels on the Shimano builds and full SRAM builds with power. Add the hidden fender mounts and integrated accessory mounts and you've got a ride-ready bike out of the box and off the shop floor.

Caledonia
With three Shimano builds to choose from and three colour, ways the Caledonia is ready for you – whether you are brand new clocking your first of many kms to come or the addict out for another 200km.