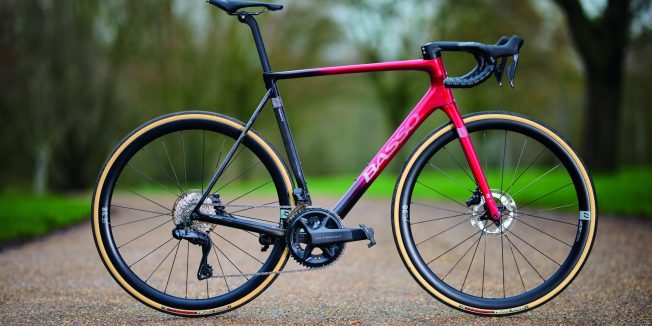 Basso – Diamante
A classic-looking climber's machine that's good on the way down too
Words Laurence Kilpatrick
A Diamante is not forever.
This is now the eighth generation of Basso's climber's bike, which has been at the heart of the brand for more than 20 years.
The latest Diamante's classic appearance alludes to its heritage, perhaps more so than previous versions, for this newest frameset – despite the switch to exclusively running disc brakes – has been slimmed down, smoothed out and rounded, where many competitors have become more angular and bulky.
Basso says this comes out of its own research on how to achieve the best structural performance from the carbon composite to maintain torsional rigidity while reducing weight.
An aggressive variant of the Diamante design, the Diamante SV, takes care of the aero road category, so the regular Diamante is free to focus on more traditional performance objectives, for which there is definitely still an appetite among those who don't race.
In combination with the redesigned tube profiles, Basso says it has adjusted the carbon fibre scheduling in the frameset to reduce the weight by a considerable 200g.
A size 53cm frame is said to weigh just 760g, so using Basso's build configurator, which lets the user select components, builds coming in at around the UCI minimum weight limit should be possible.
Among the component options are a number of Basso's own-brand parts, including the new Levita integrated bar/stem, which works with the frame's headset and spacer arrangement to hide cables.
Happily, Basso makes the Levita in 15 stem length and bar width configurations, making a snug rider fit achievable, if not adjustable post-purchase. 
There are options with the proprietary seatpost too, which is offered in two setback options and works with Basso's 3B Gen 2 clamp system in a bid to improve comfort.
It consists of three screws in the back of the seat tube that tighten onto a rubberised steel plank, which Basso says both secures the seatpost by pinching it against the frame and improves comfort by acting as a damper against vibrations. 
New numbers 
The new Diamante doesn't just look different; there are some big changes to the geometry too.
A slacker head tube angle and correspondingly lengthened wheelbase steers the Diamante away from outright raciness.
Leonardo Basso, who has worked in the family business for many years, says this is to make the bike more stable at high speeds, a characteristic further helped by tyre clearance being bumped up to 32mm.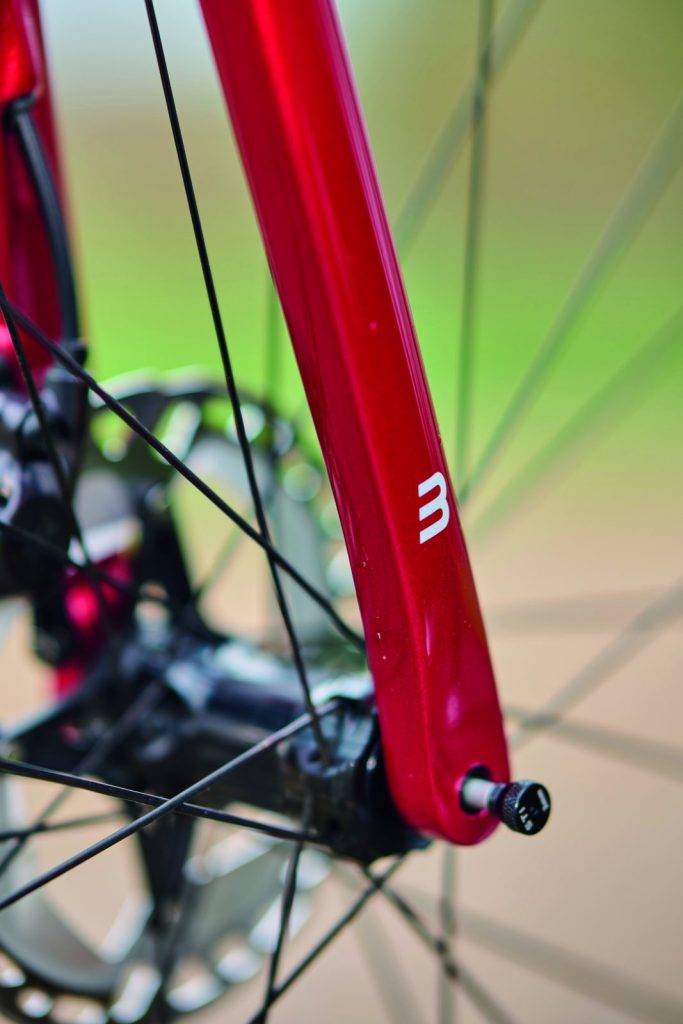 Similar rationale is applied to changes in fit. Using a size 56cm as an example, the reach has been reduced by 6mm to 386mm, alongside a 17mm increase in stack to 584mm.
This creates a more upright and less aggressive position.
'We want to optimise the rider's position rather than make an aero frame and force riders to adapt to it,' says Basso.
So it is left to each rider to manipulate the custom options – slam the stem and narrow the bars – if they're keen to create an efficient position, which is allowed for in the components available during purchase.
'This will be much more beneficial in terms of speed and comfort than a kamm-tail down tube design, for example,' says Basso.
I think he's right. It's easy to fixate on frame shapes and forget that most drag is accounted for by the human sitting on board.
Giving the rider the option to make themselves aero and designing the bike around other characteristics is beneficial to the Diamante's ride feel, which is light, reactive and manoeuvrable.
The thinner tube profiles make a noticeable difference in windy conditions, with minimal heart-inmouth moments and fewer squandered watts when cross-batted by a gust.
The geometry also seems to work when going downhill – an area where the Diamante comes into its own.
During winding descents, I felt stuck to the road and confident in every turn.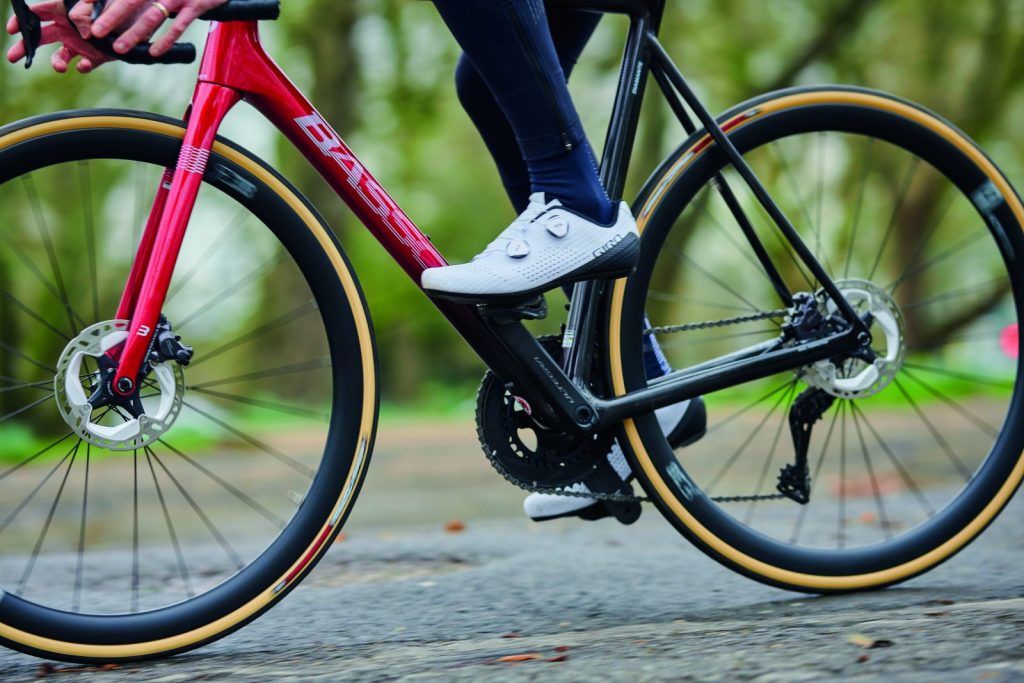 Staying true
The rapid evolution of tube shapes is only increasing the speed at which bikes look dated.
Basso's commitment to classic profiles will ensure this bike looks better for longer, and that's good news because the frame is a delight to ride.
Basso has produced a lively and comfortable bike, and the glut of custom options means that the Diamante has the scope to be different things to different riders.
To fully exploit the lightness of the frame you might want to consider your groupset and maybe a wheel upgrade, but the bike remains a sparkling ride just as it comes.
The spec
Model Basso Diamante Disc Ultegra Di2 
Price $13,800 (approx., as tested) Weight 7.7kg (56cm) 
Groupset Shimano Ultegra Di2 Wheels Microtech RE38 
Finishing kit Basso Levita Integrated cockpit, Basso Integrated seatpost, Selle Italia Flite Boost saddle, Vittoria Corsa 28mm tyres 
Contact bassobikes.com
Highlights 
The Diamante's chainstays are uncommonly short at 402mm, to promote quick handling

Basso says the Diamante's seatstays aren't dropped to preserve torsional stiffness 

Basso's own Levita integrated cockpit tidies cables away nicely and is comfortable in use