All-new TCX Advanced Pro cyclocross bike combines world championship pedigree with innovative engineering.
With a new composite frameset that's 17 percent lighter, plus key innovations including a new D-Fuse SLR seatpost and reengineered fork, it's the fastest, smoothest TCX yet.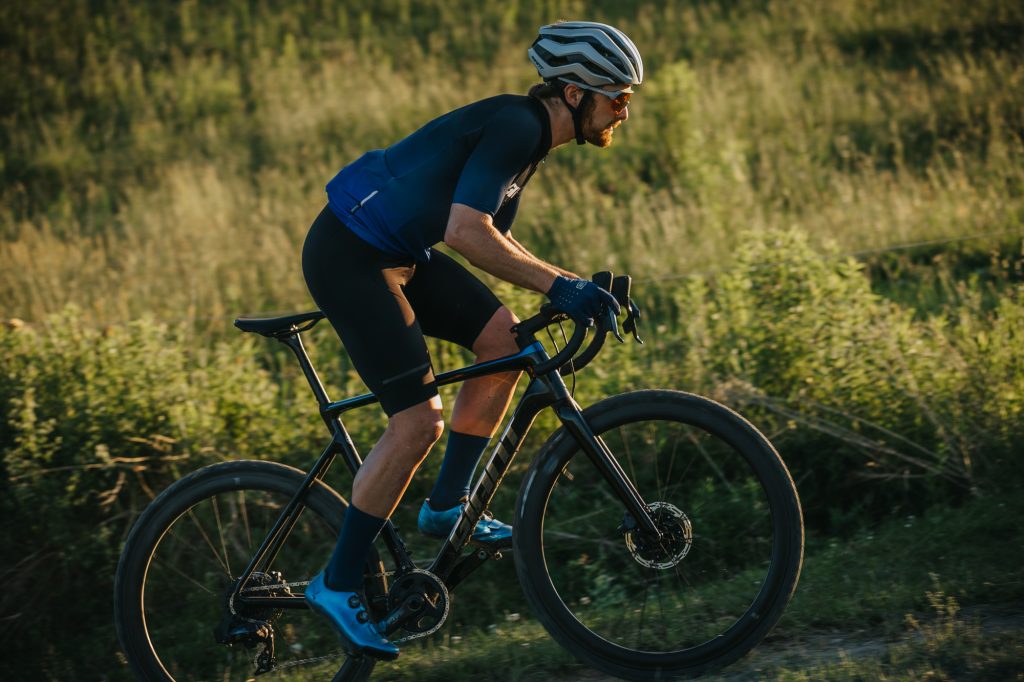 With countless pro wins, world championships and national titles to its name, Giant's TCX range has long been a mainstay in cyclocross racing at all levels. From elite World Cup competition to local races everywhere, TCX bikes have been on the leading edge of innovation in the sport since 2003. Now, for the first time since 2015, an all-new composite TCX Advanced Pro series has been introduced.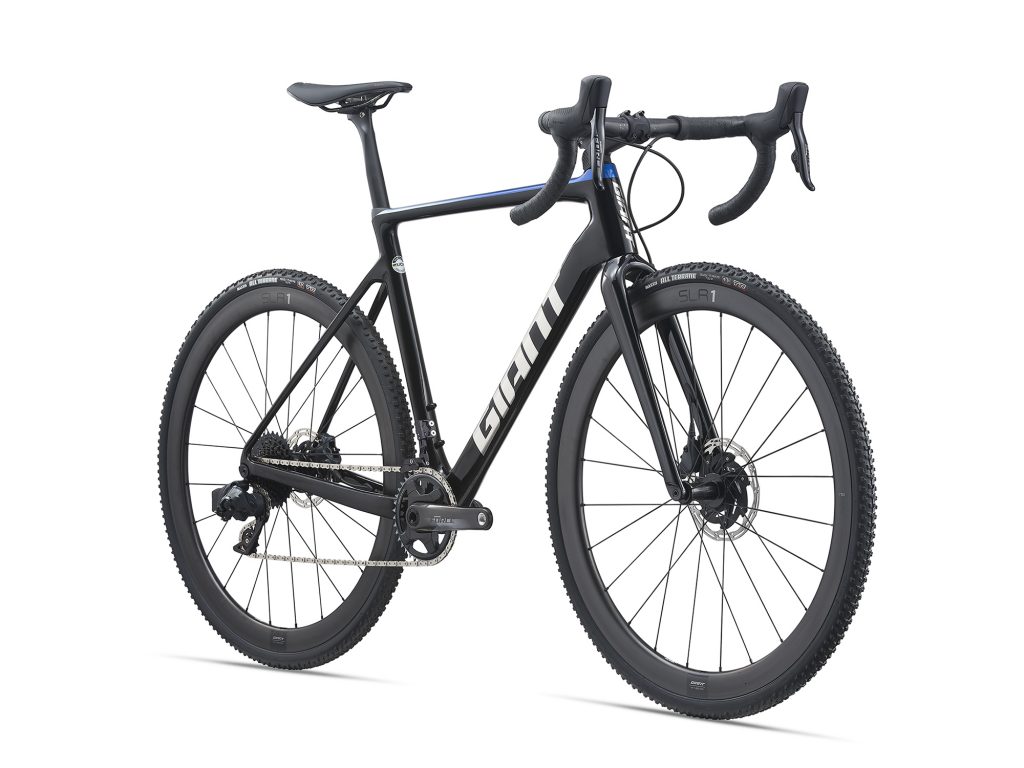 Engineered with Giant's Advanced-grade composite material, the new TCX Advanced Pro boasts significantly lighter weight while retaining its class-leading stiffness. The frame and fork have been reengineered, which together offer a total weight savings of 260 grams. The composite frame is 200 grams lighter than the previous generation (850 grams versus 1050 grams). The redesigned fork, also made with Advanced-grade composite, is 60 grams lighter (400 grams compared to 460 grams) while maintaining the same outstanding torsional and lateral stiffness as the previous generation.
These weight reductions, along with engineering advancements including asymmetrical chainstays for optimal power transfer, make this TCX more agile and responsive on dirt, mud, sand or pavement – all the conditions typically seen in both cyclocross racing and other types of mixed terrain riding. It's faster up climbs, easier to hoist over your shoulder, and more responsive when sprinting or accelerating.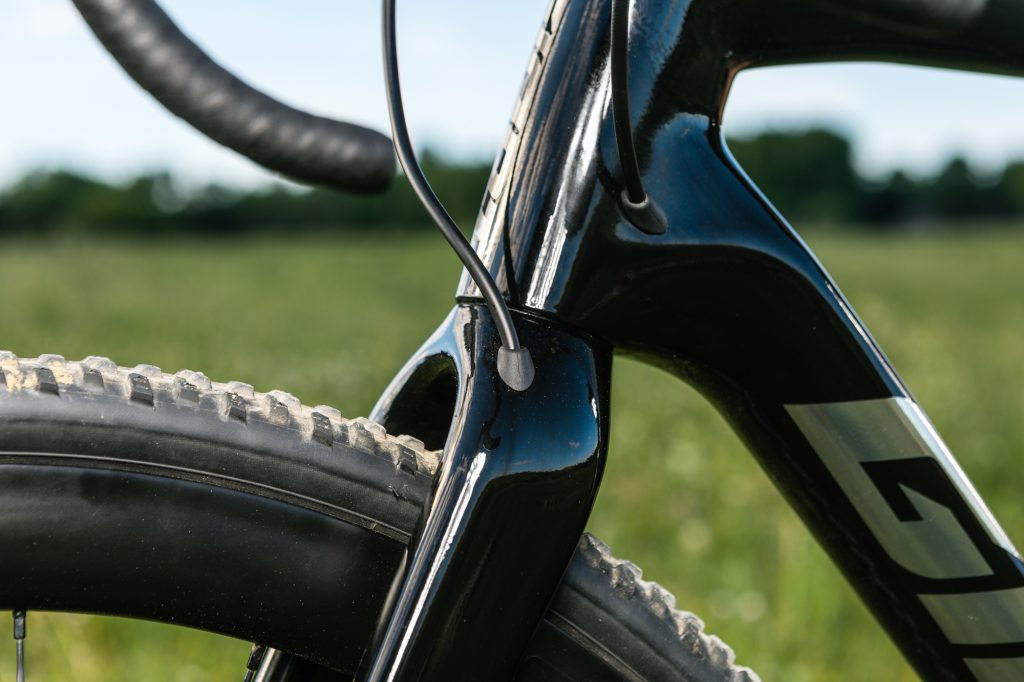 Beyond its improved agility and acceleration, the new TCX Advanced Pro is also smoother riding. The Invisible Seatpost Clamp has been relocated from its previous position – on the toptube just in front of the area where the seatpost inserts into the seattube – to the rear side of the seattube at the seatstay junction. This results in improved frame compliance and makes it possible to use a standard round 30.9 seatpost (with an internal adaptor clamp) instead of the proprietary D-Fuse seatpost that comes with all new TCX models. That means you can also choose a dropper post if desired, making this bike more versatile for any riding style and all types of terrain. In addition, most new TCX Advanced Pro models come with a new full-carbon D-Fuse SLR seatpost that's 20 percent more compliant than the existing D-Fuse SL.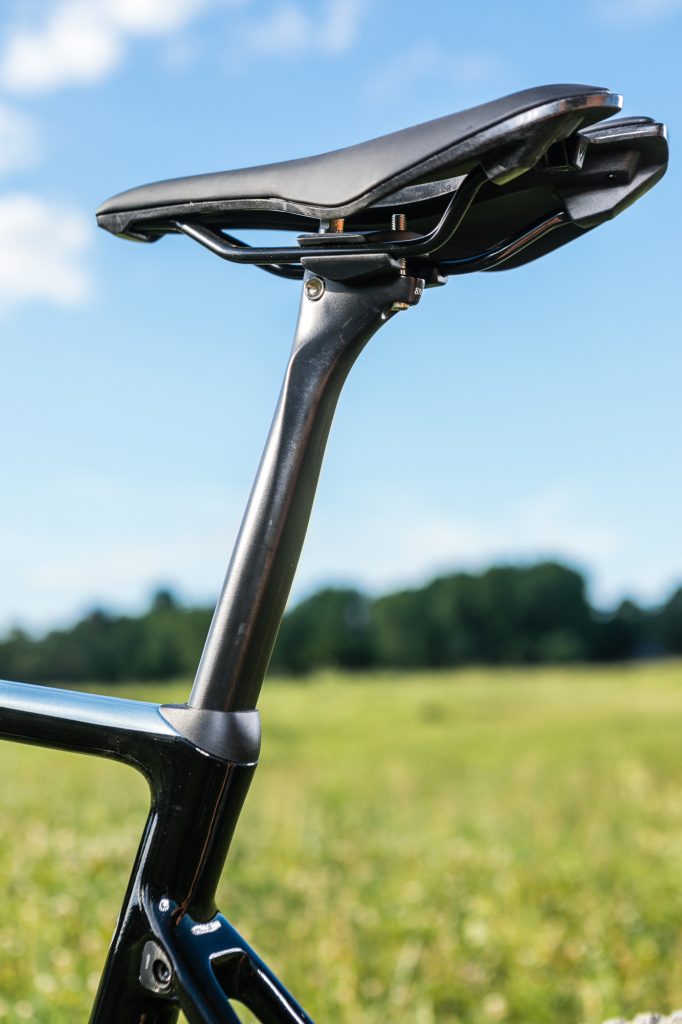 Other innovations with the new TCX Advanced Pro include a lightweight composite WheelSystem and tubeless tires right out of the box. This makes it easy to experience all the benefits of tubeless tires (up to 45mm) including better grip, a smoother, more efficient ride quality, and the ability to run lower tire pressures with a reduced risk of punctures. It also has flat-mount disc-brake integration with 12mm front and rear thru-axles to further boost stiffness and cornering control in race situations.
The bike is the culmination of nearly two decades of incremental advancements. Over the years, Giant engineers and developers have worked closely with racers including 2008 world champion Lars Boom, nine-time World Cup winner Lars van der Haar, and 2016 Under-23 world champion Joris Nieuwenhuis. Each of these riders reached the pinnacle of their careers racing on TCX bikes that were ahead of the game. In more recent years we have partnered with a new generation of racers including two-time Canadian men's national champion Michael van den Ham.
So, whether you race every weekend, or you're seeking more speed, efficiency and control on your local loops, the new TCX Advanced Pro will help you conquer all conditions.
Pricing for the range is as follows:
TCX Advanced Pro 0 $7,299 RRP
TCX Advanced Pro 1 $5,499 RRP
TCX Advanced Pro 2 $3,999 RRP