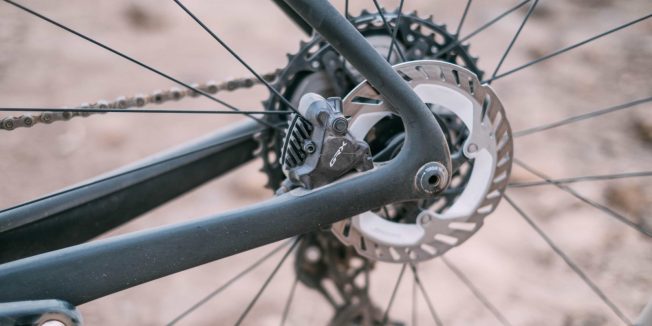 The Dirty Dozen
Shimano's updated off-road groupset finally goes 12-speed, and there are other changes too…
Words MIKE BLEWITT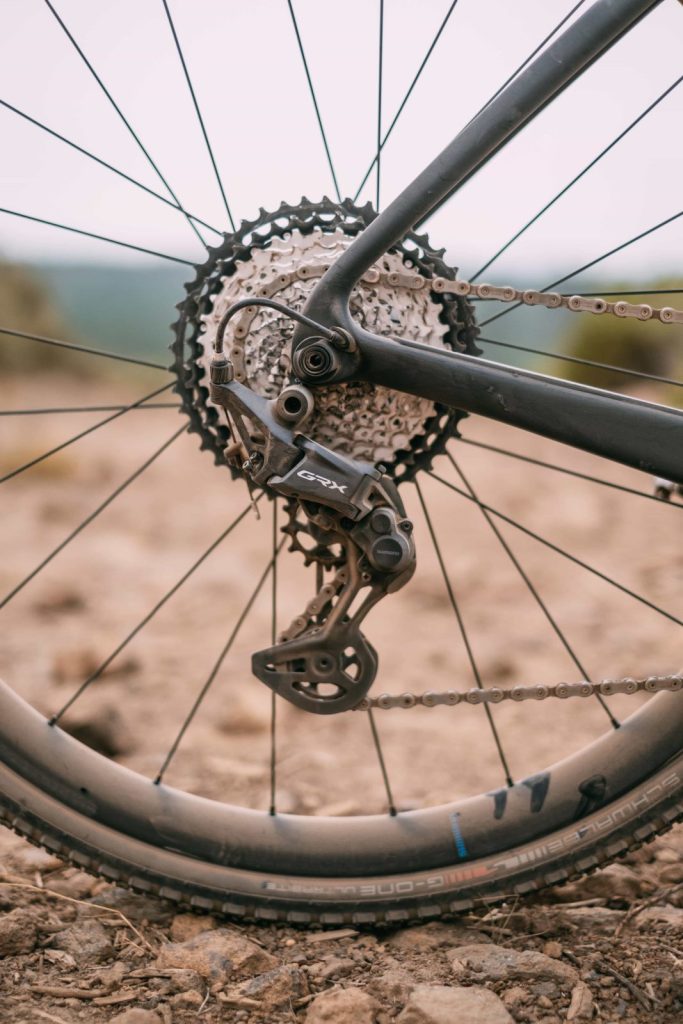 At the start of spring, Shimano unveiled its latest GRX equipment.
Far from a new, single groupset targeted at gravel riding and racing, Shimano released three new 12-speed groupsets that suit just about anything between road racing and mountain biking, offering more gear range and better ergonomics than ever.
Best of all, Shimano has done this without any totally new technologies or standards, instead relying on recent updates in both its dedicated on and off-road groupsets.
Allow us to introduce, then, Shimano GRX RX820 12-speed mechanical.
The big news here is Shimano has brought GRX into its 12-speed family.
This follows on from Shimano Dura-Ace, Ultegra and 105 and of course XTR, Deore XT, SLX and Deore on the MTB front.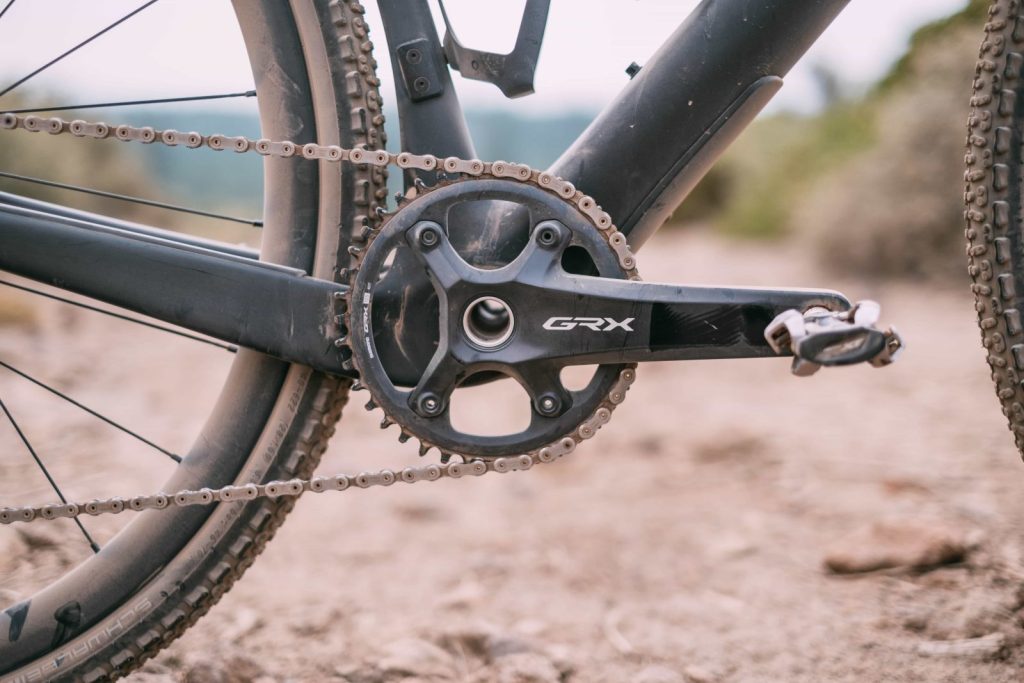 The most obvious difference between Shimano's latest road releases and the GRX RX820 release is the fact the three groupsets are mechanical, though Shimano says we can expect Di2 GRX 12-speed groupsets in the future – but without any hint of when.
There's a lot to like with a Shimano mechanical groupset, including lower cost of entry to a high-quality groupset designed for gravel and all-road use, and easier maintenance when travelling, on multi-day trips or in foul conditions.
Shimano is adamant GRX RX820 12-speed isn't just for gravel bikes, and this is a nod towards the broad spectrum 'gravel', as a classification, has to cover.
And that's why the three new groupsets in the 800 series range offer so many choices.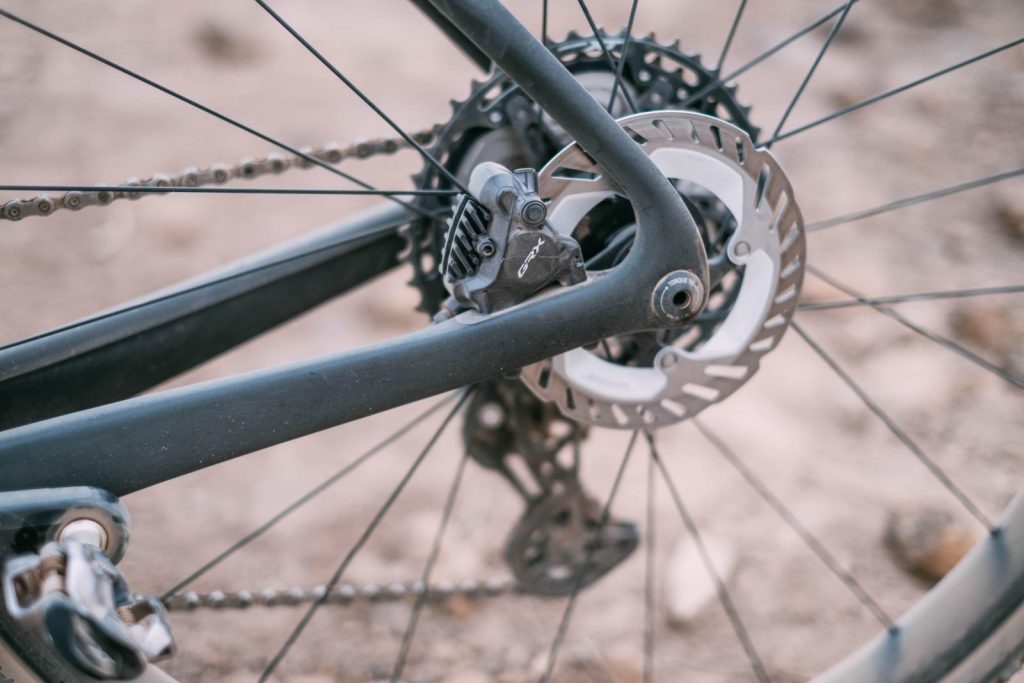 Unbeatable, unstoppable, undroppable
Shimano led with the 1×12 groupset that it says is 'unbeatable'.
It's been designed for those chasing close gear ratios with a wide range 1x groupset.
This group pairs a 40t or 42t chainring to a 10-45t 12-speed cassette, with a short cage (GS) Shadow Plus rear derailleur with a clutch for chain security.
The derailleur sits well out of the way, and has a barrel adjuster on the cable entry.
Shimano uses a 12-speed Hyperglide+ chain from its current 12-speed equipment, and as such any 12-speed chain from Shimano's range will be compatible.
This wraps around the M8100 10-45t Hyperglide+ Microspline cassette, using the same spline interface Shimano introduced with its flagship XTR 12-speed group set in 2018.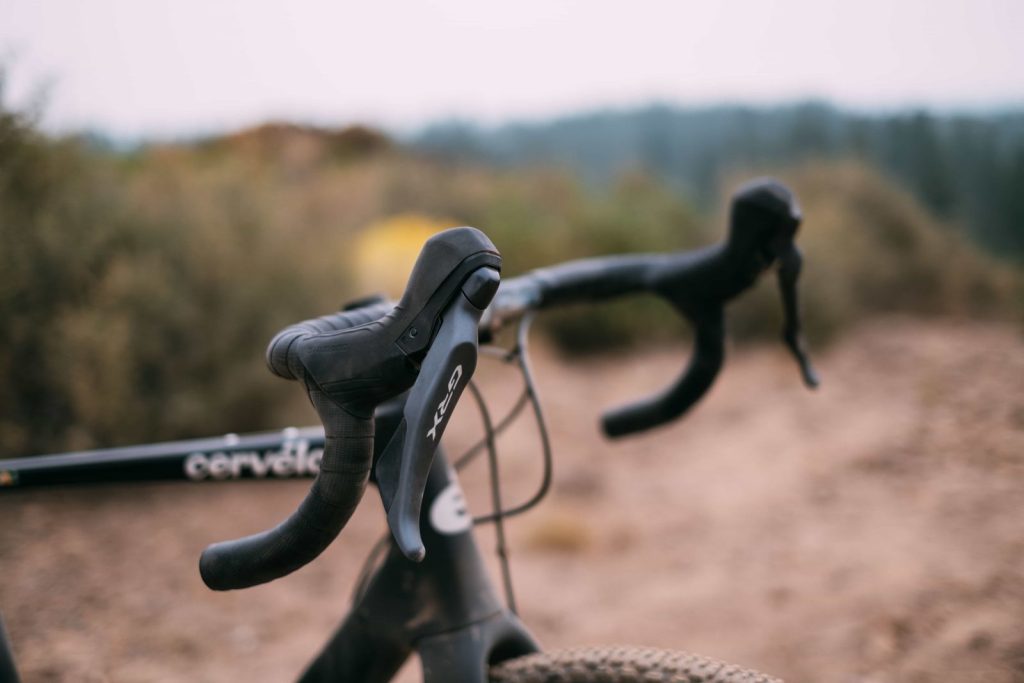 The shifters have a refined cable pull for easier actuation, and a new design that works perfectly with flared drop bars to create a very smooth transition from the tops to the hoods.
Shimano even refined the ribbed hoods to have just the right height (0.8mm) between not enough grip and too much.
There's a left shifter option with increased cable pull to work with dropper posts, for those looking to take their drop-bar bike off the drops.
On the braking front, Shimano's GRX callipers are more open and allow 10% greater clearance between pads and rotors.
This goes with Shimano's new IceTech CL rotors, which have a new alloy carrier design that removes any slight warping at even the hottest temperatures.
Sizes go from 140mm upwards with Centrelock attachment.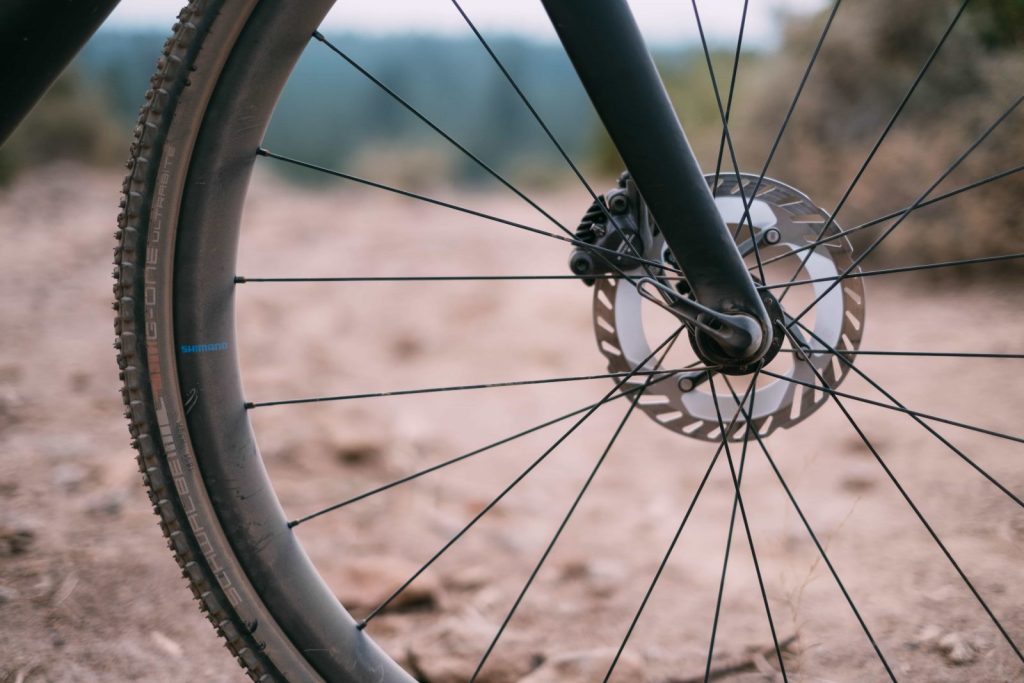 The crank arms are the same as the existing Shimano GRX 800 series cranks; just the chainrings have changed.
So if you have a Stages, 4iiii or other crank-based power meter, you can move straight across, or even just upgrade your chainring.
Shimano calls its second groupset 'Unstoppable'.
It's aimed at riders who want the widest 1x gear range, with a 10-51t M8100 Hyperglide+ cassette working with a matching chain, still on a 40t or 42t chainring.
That said, Shimano also creates a 38t steel chainring, which may be just the ticket for riders searching for a hardwearing 1×12 groupset for the drop-bar adventure bike.
This groupset changes to a Shimano longer cage SGS rear derailleur.
If you change between the 10-45t and 10-51t cassette you'll need to change the cage – but not the whole derailleur.
It's still a Shadow Plus design to stay out of the way and with incredible security on rough terrain.
The cranks, brakes and shifters stay the same as the other RX820 items.
Shimano's third 12-speed GRX groupset – what it calls 'Undroppable' 
Delivers 2x performance with smart updates.
For those racing gravel, or those who choose the less beaten path on their all-road rides, the performance of a 2x groupset is hard to beat.
This groupset carries the same updated brake callipers and shifters, a new 12-speed Shadow Plus derailleur, and a 31/48 chainring pairing on the cranks.
The 11-34t cassette and 12-speed chain use Hyperglide+ for secure shifts up and down the cassette, and there's an 11-36t model for a little more range – though that cassette goes without the Hyperglide+ ramps and profiles.
Shimano also keeps the front derailleur from the previous generation, which at 2.5mm further out improved tyre clearance for wide tyres and mud – great news for anyone taking on demanding gravel events on the world stage.
Shimano has been renewing its wheelset range and its road wheels have led the charge.
But the new RX-880 TL are an exciting addition to the range. They're wide, light and low – making for the perfect partner on a gravel bike.
With a 25mm internal rim they suit 32-50mm tyres, with a 30mm depth to aid the ride quality on rough terrain.
The wheels spin on Shimano's cup and cone bearings, but you can have the wheels fitted with Shimano's Microspline freehub body to suit the 10t cassettes, or the new HG L2, which we saw on the new Dura-Ace wheels.
Both options bring the wheels under 1,400g, a very competitive weight for a wheelset with this profile.
We've had some time on the dirt with the 1×12 'unstoppable' groupset and the feedback is exactly what you'd expect.
It works. It's Shimano. With subtle updates to the shifters, the setup of the GRX cockpit on flared bars is very comfortable.
The shift security with Hyperglide+ is easy to take for granted, but along with the Shadow Plus derailleurs it helps keep the chain shifting, and not slapping, when shifting up and down the cassette.
And it gets better under load… Build kits and wheels are available now, and keep an eye out for a long-term review in a future issue.