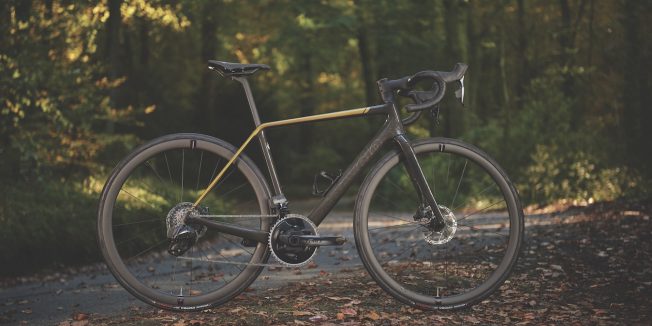 Cervélo R5
Team Jumbo-Visma's climbing bike is light and stiff. Who'd have guessed?
Words Matthew Loveridge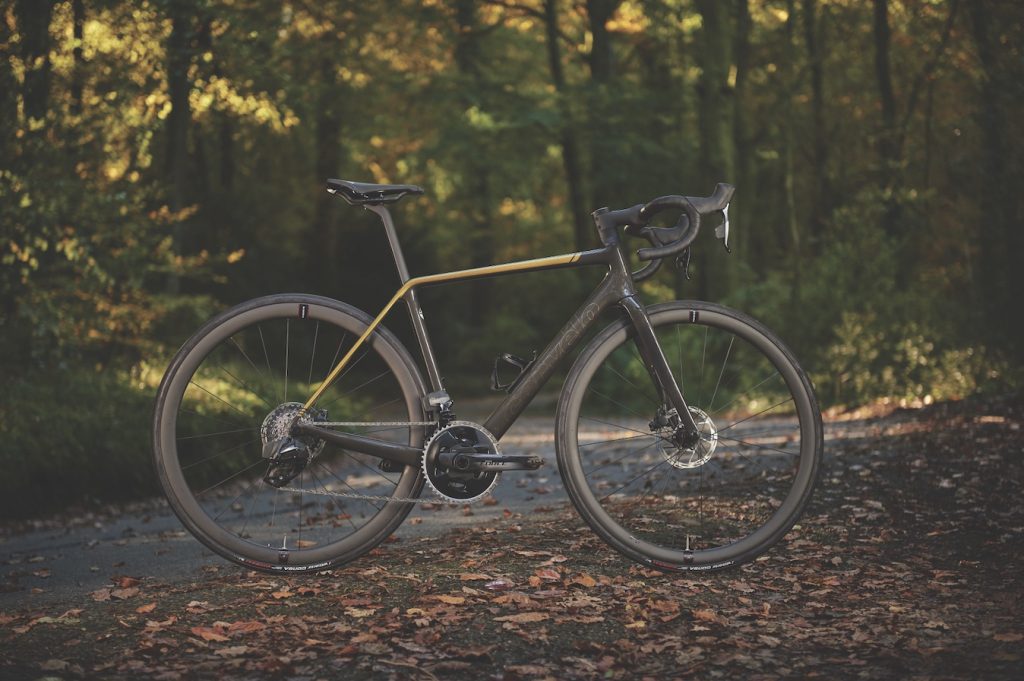 'If you look back at the Porsche 911s of the 1980s, they were widow-makers and the performance wasn't there. But look at a current generation GT2 and it's like you can – you shouldn't, but you can – get the groceries. It's comfortable every day, and you can potter around town in it. It's not temperamental when it's cold in the morning. It just does what it has to do and doesn't complain. I think that's where this generation of bikes is now.'
So says Scott Roy, engineering manager at Cervélo and the man ultimately responsible for the latest R5.
Is it an everyday superbike? The underlying recipe hasn't changed. The new model is an explicitly weight-focused counterpart to the aero-everything S-series and it has already been proven at WorldTour level beneath the likes of Primož Roglič.
'New' is perhaps a strong word – it's more a refinement of the existing platform – but the list of minor changes is lengthy and, with a frame weighing a claimed 703g for a 56cm, it all adds up to less than before – 16% less, to be precise.
Cervélo says it has upped comfort levels via a reduction in the longitudinal stiffness of the fork and a lowering of the seat cluster, increasing the length of seatpost able to flex in fresh air. On the frame stiffness front, Roy explains that experience and 'a ton of historical data' led his team to target a head-tube-to-bottom-bracket stiffness ratio of 45%, but that this isn't some sort of 'golden ratio' – it's ever-evolving.
In keeping with a trend towards ever-more integration, the 2022 bike has its cables hidden entirely from view. This is achieved via a design debuted on the brand's Caledonia-5 endurance road bike, where the fork steerer's cross-section is U-shaped, creating a channel down its front in which to route hydraulic hoses. There are no gear cables with the electronic groupsets this bike is meant for, and indeed the frameset is not designed to accept mechanical groupsets at all.
What it does accommodate are larger tyres than ever, up to 34mm, meaning the R5 now offers as much clearance as the all-road Caledonia-5, albeit with a slightly more head-down riding position and no concessions to boring practicalities such as mudguard mounts.
What, no aero?
Despite the added comfort and tyre clearance, the R5 is speed-oriented, and director of product management Maria Benson is emphatic that Cervélo's 'make riders faster' ethos still applies: 'Everything we do is based on that intention.'
That pursuit of speed hasn't tempted Cervélo to go down the aerodynamic route in the way that other brands have with their climber's bikes, such as the Specialized Tarmac and Cannondale SuperSix. There are some subtle aero details, and the move to internal cables apparently saves 2.5W at 40kmh, but the R5 remains focused on weight, and Roy also stresses the importance of how bikes make their riders feel: 'The psychological aspect of sport is just as powerful as the numbers themselves.'
Hard and fast rules
Whatever the numbers say, the R5 feels extraordinarily effective on the road. Don't let the slender climbing bike aesthetics mislead you – the R5 is preternaturally stiff, unyielding under pedalling in a way that invites all the worst kind of bike review clichés.
This is the part where I tell you it's also silky smooth, absorbing bumps like a branded kitchen towel absorbs spilt tea. But it isn't. The ride is beautifully poised and thoroughly delightful, but this is no squishy endurance bike. The supplied 25mm tyres measure up close to 28mm wide on the broad Reserve carbon rims, and if you set them up tubeless you can safely reap the benefits of low pressures, but they don't take the edges off a very racy personality.
The R5 is firm and fast, and over chipsealed back roads my test bike's Sram Force eTap AXS levers buzzed gently when I rode on the tops. Yet the R5 is one of the most rewarding climbers I've ever ridden, and downhill it is stable and confidence-inspiring in defiance of its lightweight construction. At high speeds it responds to the lightest of touches, changing direction with surgical precision.
Descending prowess was apparently a key consideration for the bike's designers on the principle that while it's all very good making a bike climb well, races can equally be lost on the descents. I can confidently report they met the brief on this one.
The Cervélo R5 is an intriguing package, at once wilfully old-school in its approach and yet completely modern in the details of its design. Whether or not it makes sense, its creators can point to its successes in actual pro races, so credibility isn't in question. And if you're just in it for the ride, well, it's really something.
The spec
Model Cervélo R5
Price $11,600 ($7,300 frameset)
Weight 7.6kg (54cm)
Groupset Sram Force eTap AXS
Wheels Reserve 34/37mm DT370 XDR
Contact cervelo.com